Air Travel and its Alternatives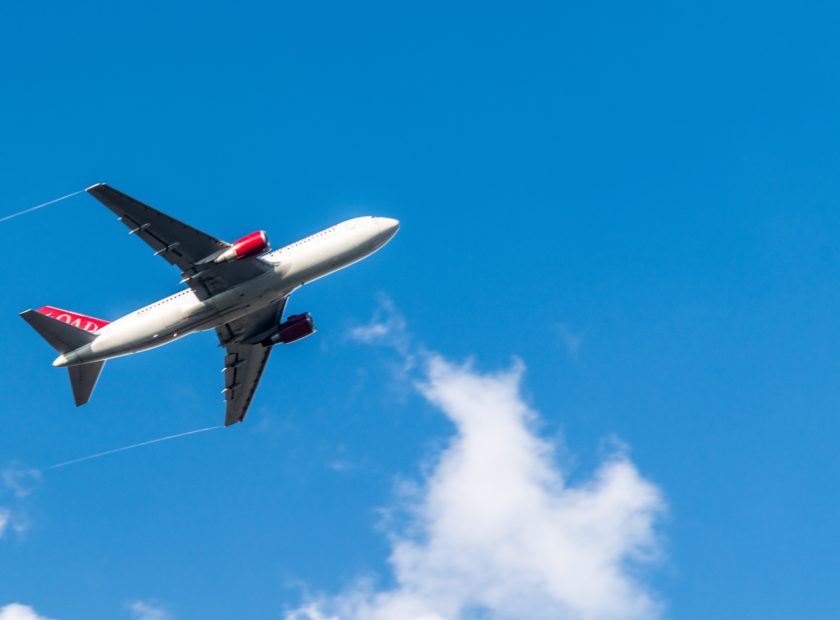 Air travel is getting more and more popular and with that the impact air travel has on the environment grows and grows. In this blog, I will explain the impact air travel has on the environment and suggest some alternatives to travelling by air.
The impact of travelling by air
Sustainable Stuff say that air travel accounts for 3-5% of carbon dioxide emissions that are released internationally. With air travel set to increase, air transport is set to become the world's largest single contributor to damaging the environment.
When jet fuel burns, the carbon in the fuel is released and comes together with the oxygen in the air to create carbon dioxide. Jet fuel burning also releases the likes of water vapour and nitrous oxides into the air. Most aircraft emissions are produced at cruising altitudes high in the atmosphere. Scientific studies have shown that high-altitude emissions have a more harmful climate impact because they trigger a series of chemical reactions and atmospheric effects that have a warming effect. Source: David Suzuki Foundation
In April, Edinburgh Airport celebrated it's busiest ever April. There was a 5.7% increase on April 2017, with new routes being added as one of the main reasons for the rise. The domestic market also grew by 3.1%. The International Civil Aviation Organisation (ICAO), estimated that there were 3.7 billion air passengers in 2016 and that every year since 2009 has been a new record breaker in terms of passenger numbers. These numbers are concerning, and are only going to add more and more carbon emissions, but there is something we can do about it.
The Alternatives
It is probably inevitable that you will need to fly somewhere in your life, but you can certainly limit the number of times you need to fly – especially for domestic or short haul journeys.
Take the train – If you are travelling within the UK, the train can be a more convenient option. You can turn up to the station just minutes before you need to board (instead of spending hours at the airport) and you can book tickets in advance, which can also save you money. Even if you want to go further afield, such as Paris or Brussels, then the Eurostar is another good option. You can enjoy all the great scenery (that you would miss on a plane) as you travel.
Take the bus – Long-distance bus journeys are low in cost and also a more greener travel option than trains. There is a wide range of services within Scotland and the UK connecting you to the biggest cities and towns we have to offer.
Holiday in the UK – Instead of flying to a destination abroad, use either of the above two modes of transport to holiday in the UK. There are some amazing places to visit right on our doorstep, including city breaks, countryside, seaside and caravan parks.
Car Share – If you are going anywhere by car, and there are multiple people going with you, then you could share one car instead of all travelling separately. You can also find other people to car share with through schemes such as Tripshare Fife.
Take advantage of technology – If you're flying for business, then an alternative to flying and being there in person is to use applications like Skype to have long distance conferences.
I hope you found this blog helpful and that next time you come to arrange a holiday you keep in mind what impact it might have on the environment, and the alternatives to travelling by air.
|