Greener Kirkcaldy formed in 2009 when a group of local people got together with the aim of doing something positive for the community and our environment. This was a group of friends who volunteered with Friends of the Earth Fife, a local group of Friends of the Earth Scotland. They wanted to do something different from their Friends of the Earth campaigning: more local, and more practical. Most of the original founding volunteers are still involved in Greener Kirkcaldy, either as members, or staff.
We started our first project in 2010 and have grown steadily since then.
Our first project was our High Street Advice Centre (originally located at 222 High Street, Kirkcaldy). In 2011, the Advice Centre moved to 254a High Street and became a drop-in space for anyone to come in for energy advice or to chat to us about our projects, events, volunteering etc. In 2014 we re-branded and relaunched it as the High Street Hub and Eco Shop.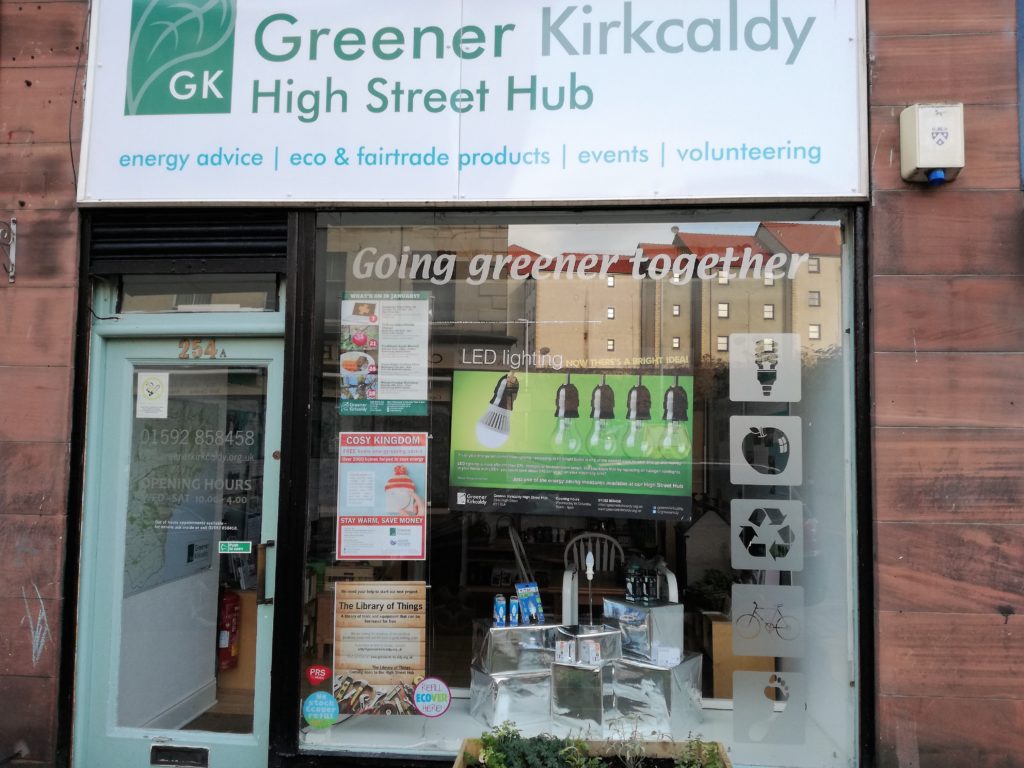 Our second project was the creation of a community orchard at Ravenscraig Walled Garden. The Garden was formerly used by Fife Council as a plant nursery, then lay derelict for several years. In 2012 it was brought back into use as a community asset, to be developed over time into a space for community growing, learning and enjoyment. The Garden and the allotments there are managed by Kirkcaldy Community Gardens & Allotments, run purely by volunteers. In 2018, we opened a new community training garden and room on the site.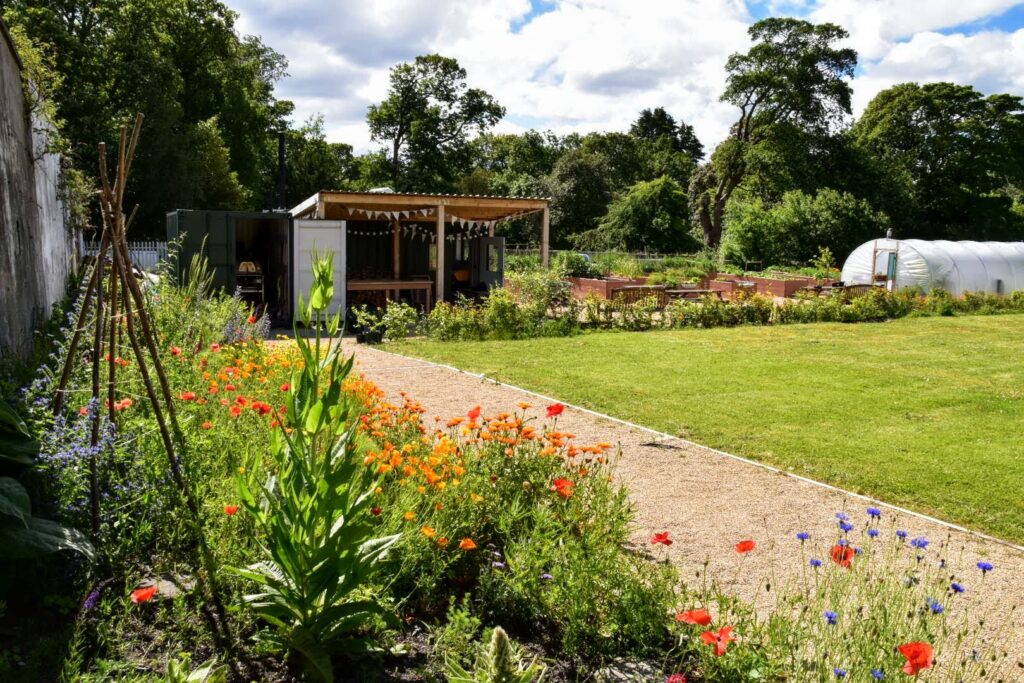 We started offering energy advice to people in Kirkcaldy in 2010 when we opened the Advice Centre. Our aim was to help reduce carbon emissions but we quickly realised that saving money was a big issue for many people too – many people in Fife are struggling to pay high fuel bills. In 2013 we teamed up with St Andrews Environmental Network (StAndEN) and Citizen's Advice & Rights Fife (CARF) to take the service Fife-wide, creating Cosy Kingdom.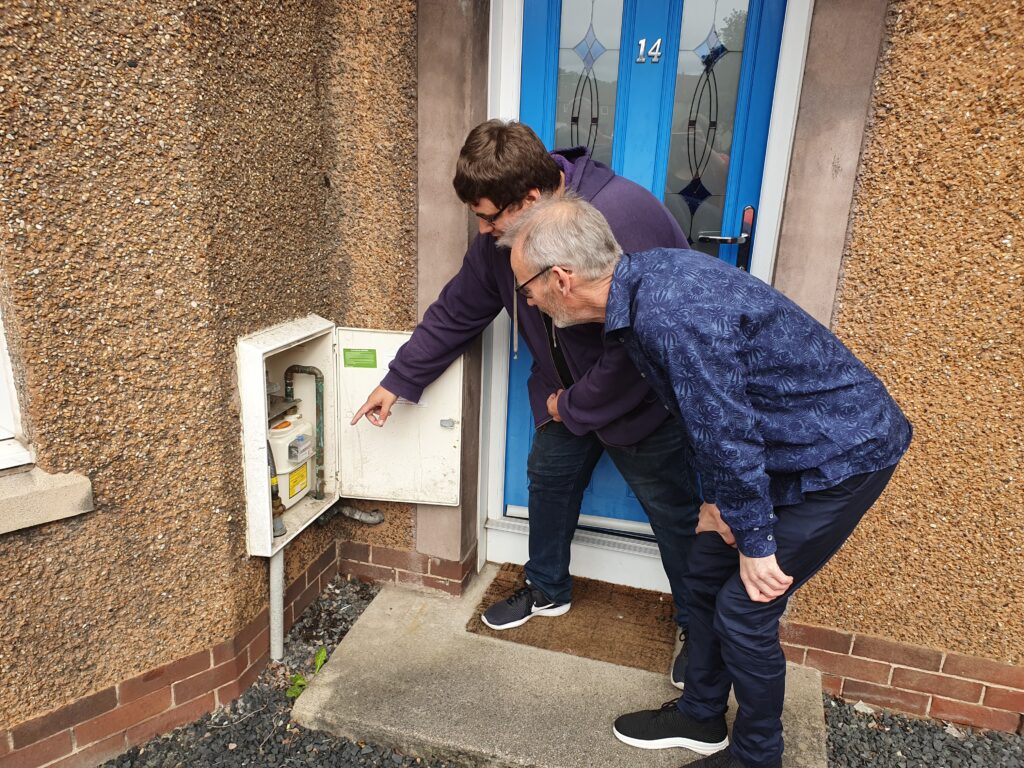 Since then we have delivered a number of projects around climate change, energy food and growing, waste reduction, and transport.
In 2019, we moved into a new community building in Kirkcaldy town centre. We purchased the building at East Fergus Place with a grant from the Scottish Land Fund, a Scottish Government initiative which gives funding and support to help communities take ownership of land and buildings for projects to benefit local people. We received funding from The National Lottery Community Fund (previously The Big Lottery Fund) to refurbish the building.
We also opened our Lang Spoon Community Kitchen in the new building, offering training, volunteer and work experience opportunities, life-long learning around food production and preparation, community meals and engagement with our community on healthy, sustainable food.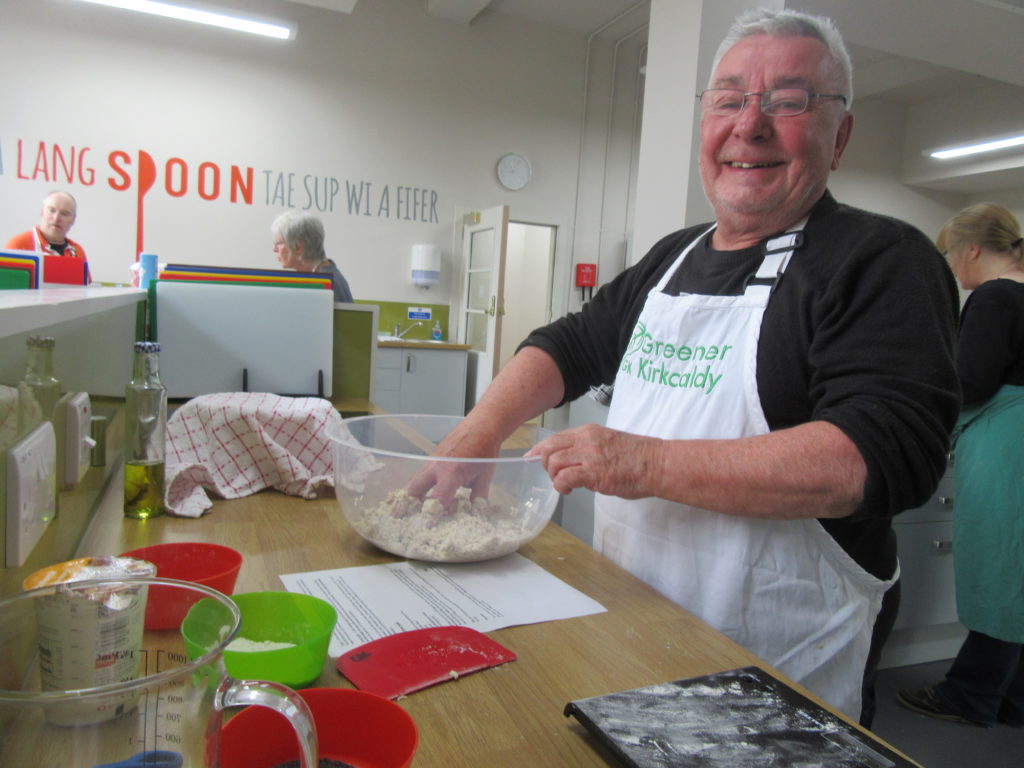 In October 2020, we opened our new community bike shop on Kirkcaldy High Street, offering bike repairs and servicing, sales of refurbished bikes and accessories, a bike hire scheme, training and events.