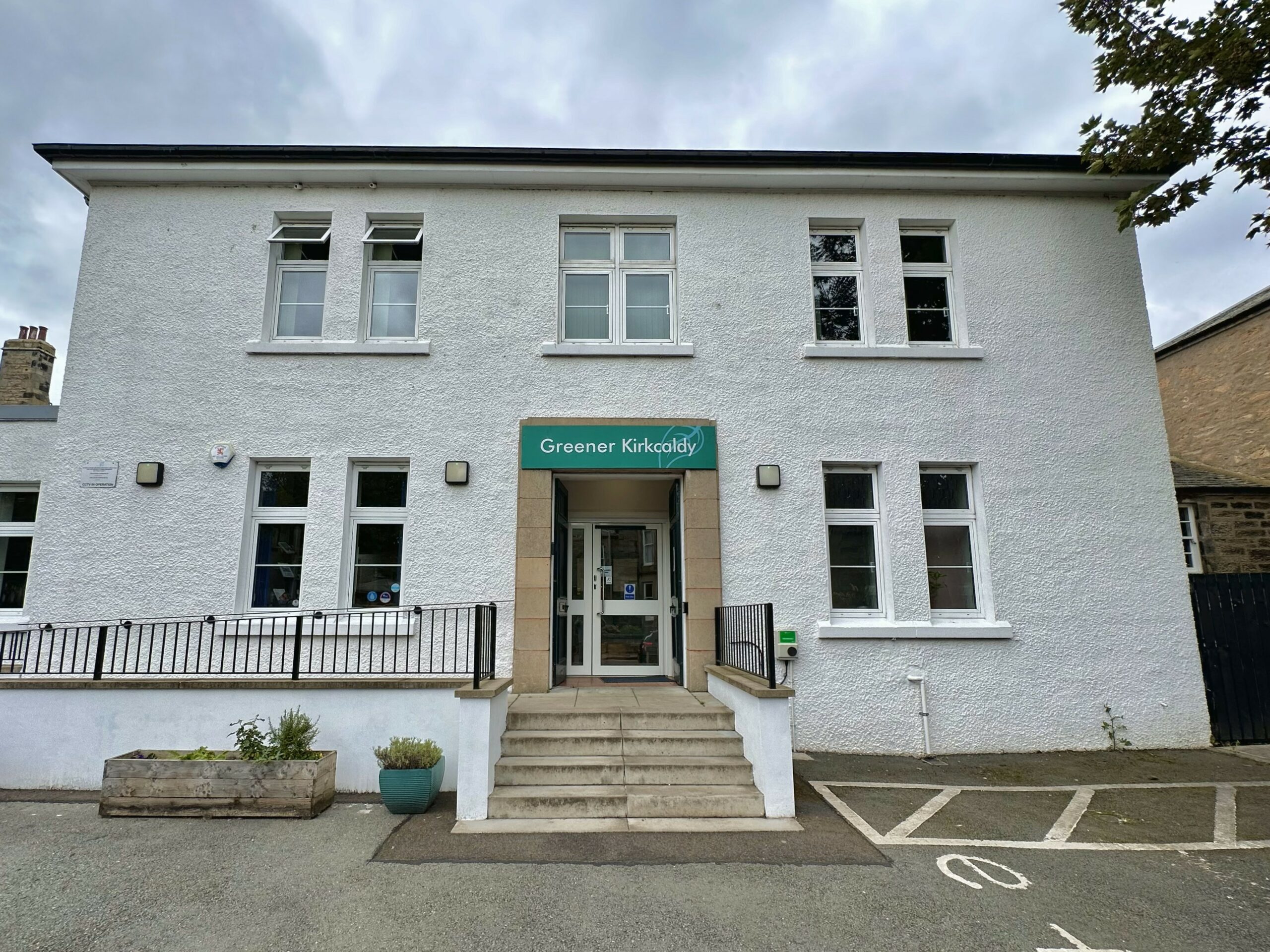 Getting here
Greener Kirkcaldy's community building is located in Kirkcaldy town centre, just a few minutes walk from the shops and rail station. The full address is 8 East Fergus Place, Kirkcaldy, KY1 1XT.
Floorplan
Our map of  8 East Fergus Place shows the main public areas. It also shows facilities including toilets and bike parking.
Floorplan of 8 East Fergus Place (pdf)
Accessibility
This access guide aims to describe the facilities and services that we offer all of our guests/visitors as accurately as possible. You can use this guide ahead of your visit to find out about the accessibility of our facilities.
Access guide for 8 East Fergus Place (pdf)
More information
If you would like any further information on how to get here, please contact us.