Summer Holidays in the UK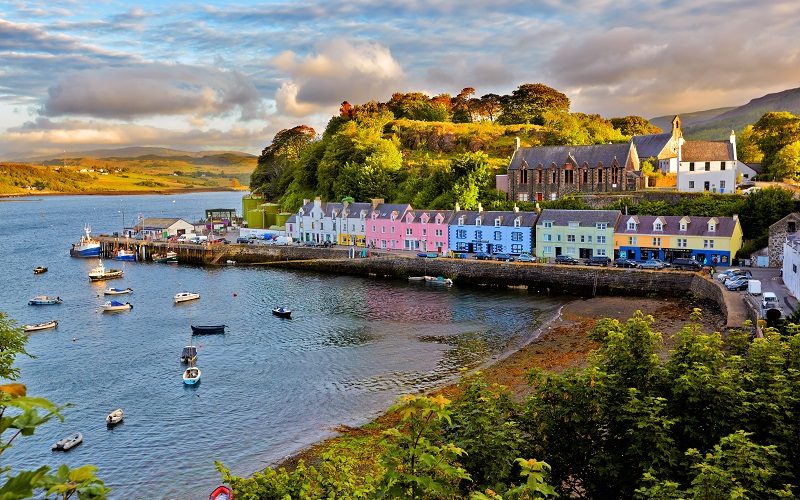 It has felt like the summer time has crept up on us very quickly this year and if you are still wondering where to go on your summer break then in this blog I will offer a few suggestions on why you should stay in the UK. Flying off to exotic destinations does have its appeal but you can have the perfect break right here in the UK.
1. Environmentally Friendly
Travelling to destinations abroad by plane is one of the biggest contributors to climate change. Air travel produces large amounts of carbon dioxide. Holidaying in the UK can cut your carbon emissions, reduce pollution and help the environment. It's a win win.
2. Saving Money
A holiday in the UK can be much cheaper than one abroad and still have the same quality as the holiday abroad. With the UK leaving the European Union, holidays abroad are only going to get more expensive giving you even more reason to stay.
Going on holiday in the UK can save you money on flights and parking at airports. Also you can save money on travel insurance and data roaming costs.
3. Less Fuss
The worst part of going on holiday for most people is waiting around airports for hours on end. You can cut all that out by getting straight to your destination. Also you can cut out the amount of time it takes for you to go from the airport to your hotel and from experience they are not the best of journeys. Also you don't need to worry about having your passport or other documents and you don't need to worry about changing currency.
4. No Jet Lag
When you stay in the UK, you are staying in the same time zone, so you don't need to worry about jet lag at all. This means you can start enjoying your holiday from the very start. A lot of people find that after a long-haul flight they take a couple of days to adjust to the new time zone and that can have an impact on the enjoyment of the holiday.
5. Weather not as bad as you think
One of the main reason people want to go abroad for their holidays is the weather. At times it can be cold and miserable but there are times when we do have nice weather. Places down South such as London for a city break or by the coast in places like Brighton or Cornwall normally get really high temperatures in the summer months.
Also there are plenty of places across the country you can visit if it is a rainy day such as museums, pubs, theatres and the likes and also you can plan for a rainy day here but when abroad and if it rains you tend not to be prepared for what is coming.
6. Beautiful beaches
One of the main reasons people enjoy going abroad is to relax on a nice sunny beach. However, in the UK we have some excellent beaches of our own particularly in Cornwall and the rest of the South West.
7. You can take your pets
If you have pets then you don't need to leave them at home and go through the hassle of trying to find someone to look after them when you are away. Also this will save you money if you need to put your dogs in a kennel. Plenty places across the country encourage you to bring your pets.
8. Fantastic Festivals
There are always fantastic festivals going on in the UK during the summer. Music festivals such as Glastonbury and the Isle of Wight, more quirky festivals such as Whitby Folk Festival and Cheese Rolling at Coopers Hill, Motorsport Festival at Goodwood and the excellent Edinburgh Fringe.
9. Helping the UK economy
A lot of places you will visit rely on money coming in from holiday makers and with the difficulties our economy has faced over the past few years it could help them survive.
10. City breaks
We have a number of beautiful cities you can visit. We have your usual suspects such as Edinburgh, Glasgow, London, Manchester and Cardiff but other cities you can visit are Inverness, Stirling, Sheffield, York and Lincoln. Our cities in the UK are fantastic for shopping, relaxing and education.
Here are a couple of articles from The Guardian and Telegraph on the great destinations you can travel to in the UK.
Greener Kirkcaldy are piloting our new transport project this year to inspire and support people to reduce car use for short journeys. For more information click on link above.
|