Fife Coastal Path Walk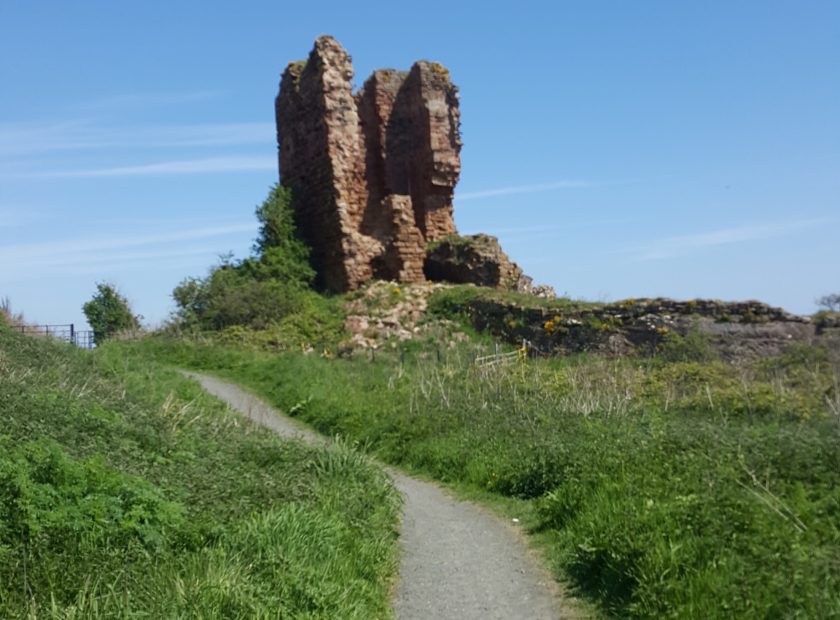 On Saturday 19th May I went for a walk along a part of the Fife coastal path. I decided to take advantage of the beautiful weather and walked from Burntisland to Kirkcaldy.
One of the main reasons I decided to do this walk was to change up my exercise routine. Other reasons I chose this walk, in particular, was to get out and enjoy the sunshine, see some of the beautiful coast Fife has to offer and just for fun.
This was the first time I have walked the Fife coastal path, which is why I only walked a part of it. Maybe in the future, I will walk the whole thing!
Here are some pictures from my walk.
Burntisland
Here you can see the distance of the walk between Burntisland and Kinghorn. It does look a pretty long distance to walk but when the tide is out you can take a peaceful stroll along the beach.
Kinghorn
When you get to Kinghorn you need to leave the beach and head up towards the town to join the path. Look for the coastal path sign to make sure are walking on the right path.
Kirkcaldy
Once you get to the Seafield tower then there is not far to go until you get to the end of the walk.
Overall, it took me around three hours to complete the walk going at a steady pace and taking regular breaks. If you haven't done the walk before then I would highly recommend it. Take full advantage of the good weather and see some of the beautiful coastline on your doorstep!
Get walking with Greener Kirkcaldy!
If you're interested in getting out walking more, Greener Kirkcaldy are running a variety of walks this year to help people explore their local area and get active. On the first Monday of the month you can join their monthly lunchtime walk around Kirkcaldy Town Centre. They also lead monthly wild walks exploring local wildlife and different habitats – see the events page for upcoming walks. Finally, Greener Kirkcaldy are coordinating the first ever Kirkcaldy Walking Festival (14th – 22nd July) with lots of different walks from a variety of groups and organisations.
|