Sew and Repair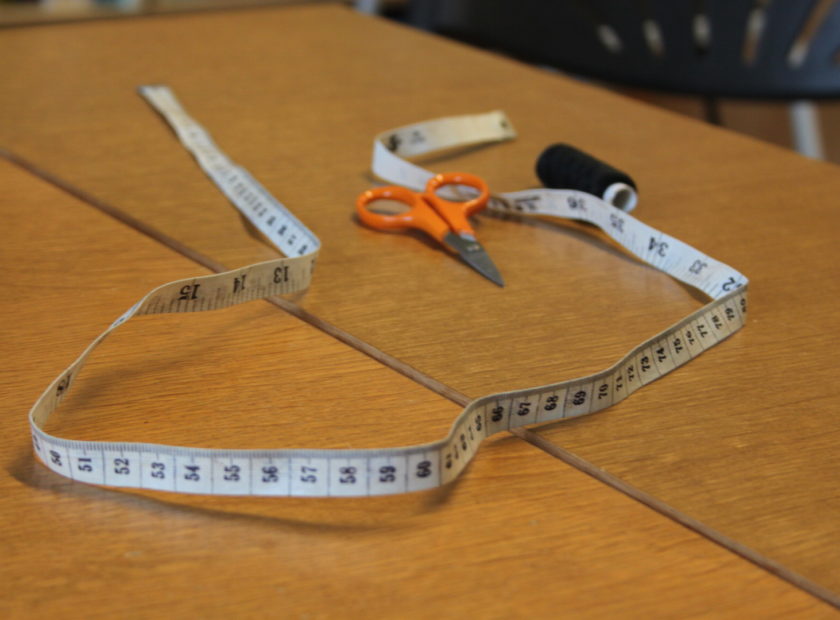 On Saturday 14th March I went along to one of Greener Kirkcaldy's Sewing Skills Repair Workshop in the High Street Hub – part of their March's Make Do and Mend events all in support of Pass it on Week.
The afternoon was spent having a natter, drinking tea and learning how to make basic repairs to old clothes – from sewing up holes in tights and repairing rips in old trousers and jackets, to taking up an overly long kimono and replacing the zip on a dress bought for just £3 as it was broken!
Not only did people get the chance to learn how to repair clothes that they might have otherwise thrown away, but they also shared stories about past repairs and clothes making experiences, swapping knowledge, tips and inspiration. The best way to mend socks was a popular topic and a particularly memorable conversation included dresses people had seen made out curtains, tights, men's ties and even gloves!
The event seemed to go down a storm, with everyone asking if it might become a regular meeting.
 "I don't get a lot of time to sit down and do stuff like this at home. This is the kind of job that you dread so to be able to dedicate time to learning how to do it and get started is amazing"
I'm even encouraged to have a go at making my own clothes myself. Next up this Saturday is an Upcycling Workshop to transform old clothes and textiles into something new https://www.greenerkirkcaldy.org.uk/sewing-skills-and-upcycled-garments-march-workshops/
|