PSSST…. Pass it on!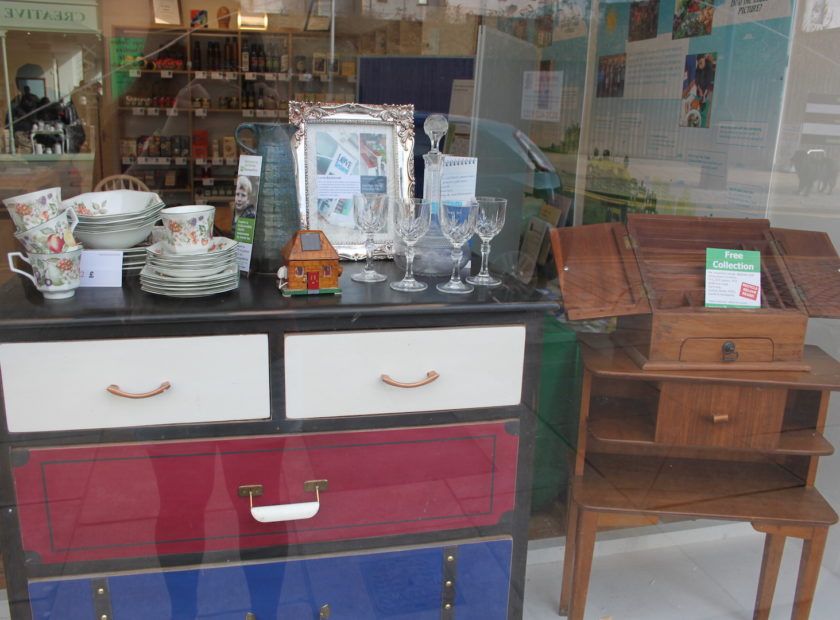 It's a familiar scenario: Your phone stops working, so you upgrade to a new model; the zip breaks on your coat, so you buy a new one. Simply buying new things seems like the easiest solution, but in reality you end up repeating this over and over again which is expensive, wasteful and inconvenient. We throw too much stuff away – sending things to landfill is harmful to the environment, we're running out of landfill space and most of the stuff we throw away could actually be reused.
The 7-15th March is Pass it on Week – a week dedicated to re-use; encouraging people to reduce waste and give items a longer life by swapping, sharing, repairing, upcycling or buying second hand. It is all about inspiring people to see the value in the things they have.
Greener Kirkcaldy are showing their support for pass it on week with a number of "Make Do and Mend" events this March with the hope of showing people that re-use can be rewarding, lots of fun and save you money, all at the same time as helping you to live a more sustainable lifestyle. The shop window even shouts reuse, with all of the pieces in the display lent or donated by charity shops and the local 'Love Restored' shop in Kirkcaldy.
First up this month was the Greener Kirkcaldy Seed Swap on Saturday 7th March. People brought along leftover seeds that would otherwise have been thrown away or stuffed in a cupboard and forgotten about, and swapped these for exciting new seeds donated by someone else, many of which were from locally grown fruit, vegetables or salads. Swapping seeds saves money and helps people to grow and source local foods.
We were also joined by Roxanne and Duncan, independent local farmers from Falkland, who were happy to spend time talking to people, offering advice on planting and share their experiences of setting up as farmers and growing organic and seasonal vegetables in Fife. They even shared some tips on beekeeping and growing melons!
Caught the re-use bug? Or couldn't make it along to the seed swap? Don't worry there are still plenty of re-use events taking place in the High Street Hub this month.
Saturday 14th March is the Sewing Skills Repair Workshop, where you can learn how to repair old clothes and give them a new lease of life, and on Saturday 21st March you can learn how to transform old clothes and rags into something stunning at our Upcycled Garments Workshop. Both events are free but booking is required. More information can be found here.
And finishing this month's events is a Vintage Teaparty and Book Swap on Saturday 28th March. Come along and enjoy tea and cakes, meet new people and swap old books for new. This is a drop-in event from 10am til 4pm.
On top of all this, there is a book swap shop always running in the High Street Hub. If you've got books, CDs or DVDs that you don't want anymore, why not bring them over Wednesday-Saturday, 10am-4pm and swap them for something new?
So get involved in Pass it on week, and try swapping, sharing, repairing, upcycling or buying second hand, you might be pleasantly surprised with what you get!
For more information on Pass It On week, click here
|