Round 2 of Small Grants Fund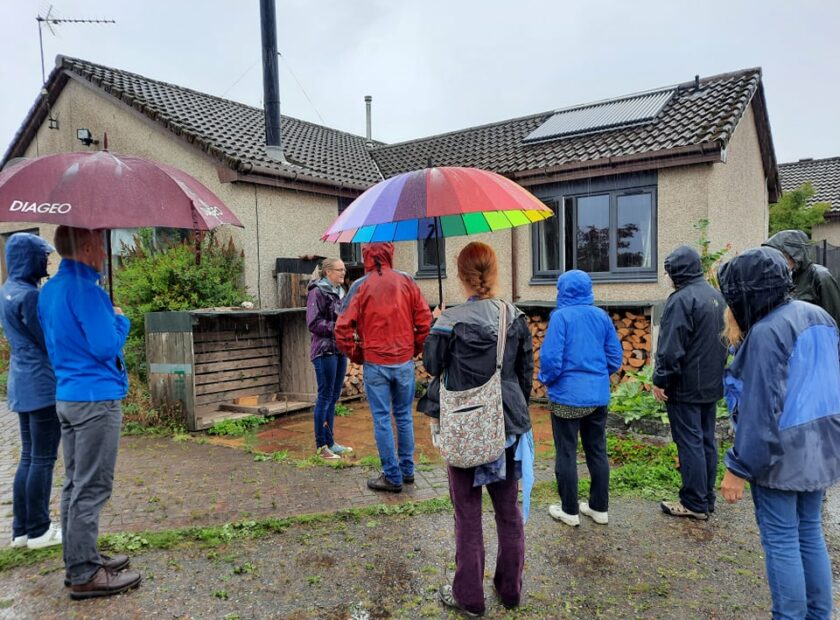 For BSL video, scroll to bottom of page.
Climate Action Fife are calling on community groups to engage their communities in action on the climate emergency. We are offering up to £500 to fund activities. The deadline for applications is 5pm, 14 September 2021.
Climate Action Fife brings together individuals, communities, local government and businesses. The Fife-wide partnership project aims to tackle the climate emergency.  And make Fife a greener and fairer place to live.
The Climate Action Fife Small Grants Fund is open to any Fife community organisation. Local community groups can apply for a grant of up to £500 to trial activities. The process is simple and quick.
This is the second round of funding. The first set of funded community groups delivered projects in Summer 2021. We funded projects across Fife from East Neuk in the North East to Auchtermuchty in the West.
"This time round we are specifically looking for applications from Equalities groups and groups in the South and West of Fife. However, groups from all over Fife are welcome to apply." said Ea O'Neill, Project Manager.
Projects should trial an activity to engage their community in the climate emergency. 5- 7 projects will be funded in this round of the grant. The successful groups should aim their activities at people who are not already engaged in the climate agenda. And increasing knowledge and awareness of the climate emergency. They will also build skills and confidence to take climate action.
The first round of successful groups delivered various activities. The Cottage Family Centre in Kirkcaldy introduced people to naturally grown local food that will be free, tasty, and good for the environment and their carbon footprint. In Anstruther, the Anstruther Improvements Association delivered community education, design and craft workshops based on the Circular Economy.
The grant of up to £500 can be used to cover things like staff costs, volunteer expenses, event materials, room hire and marketing. Projects can start 11 October 2021 and must be completed by 28 November 2021. The fund is open to local community groups or organisations based in, and working in, Fife.
The deadline for applications is 5pm, 14 September 2021.
Download the Application Form here: CAF Small Grants Application Form – Round 2
Please find a BSL translation of the guidance below:
|