New Year Resolutions – think of the environment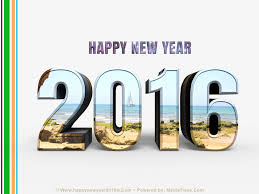 That time of year has come around again. New Year Resolution time.
While you can argue that each day is a new start, and that you get the opportunity to have a fresh start every morning. Traditionally the New Year is when major resolutions regarding the coming year are made.
I have been thinking about my resolutions, and amongst the usual ones that I make each year (eliminate procrastination, clutter and reduce the amount of alcohol I consume) I am going to make some that will have a positive impact on others and the environment too…
I have made a start regarding the clutter, I have borrowed a book on how to deal with it (I just need to ensure that I work on the procrastination, so that I actually read the book rather than let it gather dust!)
I have also borrowed some books on self sufficiency from the library, so I can learn about growing some vegetables. I would like to get one of those mini greenhouses and grow something in there along with some fruit trees.
I also intend to buy more locally grown organic produce.
I am going to do my best to reduce the amount of items I purchase that have been made far away, so cutting down on my carbon footprint.
As for what can be done to benefit others. You also do not need to do much to make a difference. One thing that I have heard about is a two minute beach clean. So when I am next at the beach and see some litter, I will pick it up and put it in the bucket. It will not take much time, but it will have a positive effect that will benefit us all (for us the beach will look better, and better for the environment as the rubbish will not be washed out to sea)
The last time I went to the beach, I collected a bit of pottery which I plan to turn into a mosaic (once I have worked on eliminating that procrastination)
I think one of the most important thing to remember about the New Years Resolutions that you made is that, because they are usually big, they are more challenging to do. Do not give up on them just because you stumble at the first hurdle. Recognise what happened, and start again.
And if you've made resolution's to clear clutter and reduce waste this New Year, check out Greener Kirkcaldy's upcoming January Closet Clearout
|