How to make vegetable noodle stir-fry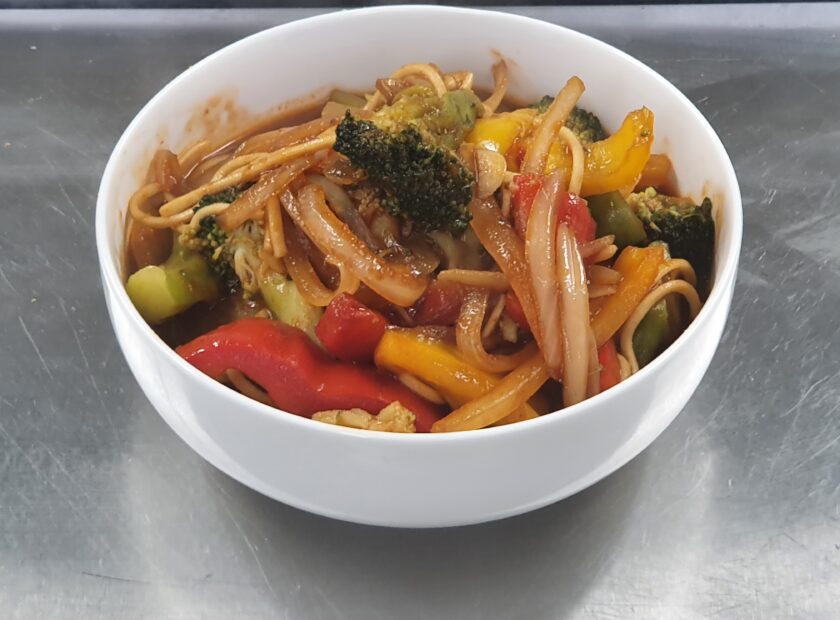 The latest of our "How To Make" recipes from Community Chef Iain is Vegetable Noddle Stir-Fry.
A noodle stir-fry is a quick and easy dish to make and is a good way to use any leftover vegetables, meat or fish to reduce food waste. I have used peppers and broccoli in this version but any veg you have to hand will work.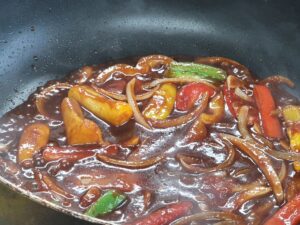 There are many different types of noodles available and they come dried or pre-cooked. I have used dried noodles in this recipe but I pre-cooked them before making the dish. To pre-cook your noodles, just boil them until they are ready (only a few minutes) then cool in cold water and drain. After draining them, add a little oil and mix through to stop them sticky together.
I have used fresh garlic and ginger in this recipe but you could also use the convenient purees, and if you like it a bit spicy add chilli.
Ingredients
Pre-cooked noodles
1 onion, sliced
2 peppers, sliced
Chopped garlic and ginger (as much as you like)
Cooked broccoli
For the sauce
2 tbsp Tomato purée
6 tbsp Soy sauce
Chinese five spice, good pinch
50ml of vinegar (any type you have)
2 tbsp Sugar
100ml water
Method
In a hot pan add the onions, garlic, ginger, peppers (and chillis if using) and cook on a high heat for 2-3 minutes, stirring occasionally
When vegetables have softened add all the ingredients for the sauce and mix well still on a high heat
Keep on a high heat until the sauce thickens then add the pre-cooked noodles and the broccoli
Add another 100ml of water and keep on a high heat stirring to ensure noodles and broccoli are heating in the sauce
Cook until the sauce is a nice consistency, have a taste you may need to add pinch of sugar or slash of vinegar depending on your preference.
Check out more meat-free dishes.
|