Lang Toun Cycles are Recruiting!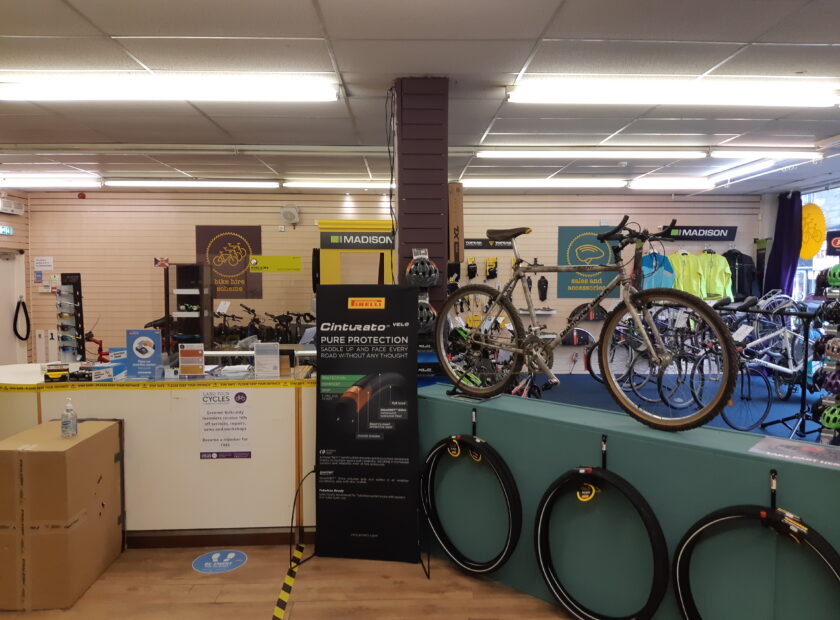 Greener Kirkcaldy is a community-led charity and social enterprise, working on a local scale to benefit people and our environment. We run a wide range of projects: tackling climate change and social injustice and bringing our community together.
Our Lang Toun Cycles community cycle shop opened in November 2020 on Kirkcaldy High Street. It offers cycle servicing and repairs, sales of refurbished bikes and accessories, an electric-bike library loan scheme, bike maintenance training and volunteering opportunities. It is a social enterprise, with all profits invested in getting more people in Kirkcaldy cycling. The shop is part of a wider project to promote cycling in Kirkcaldy and help people reduce their car use.
We are looking for a Cycle Shop Assistant to play a key role in the operations of the Lang Toun Cycles shop. You will be part of a small team, including volunteers, taking on a customer service and admin role supporting sales and operations and ensuring the needs of customers are met.
You will be the first point of contact for anyone contacting the shop in person or by phone. You will coordinate the ebike library loan scheme and you will also be required to help run occasional events and workshops in the shop, and in community locations around Kirkcaldy.
This is a part-time (17.5 hrs per week) post and you must be able to work Fridays and Saturdays and occasional evenings.
Download the full job description and application form here:
Job Description (PDF)
Person Specification (PDF)
Application Form (Word document)
Application forms must be submitted to jobs@greenerkirkcaldy.org.uk by 5pm on Friday, 28th January 2022.  Interviews will take place on Tuesday, 15th February 2022.
For any informal enquiries about this post, please contact David Glover, Bike Workshop and Retail Coordinator – david@greenerkirkcaldy.org.uk
|