Fairtrade Fortnight – what does Fairtrade really mean?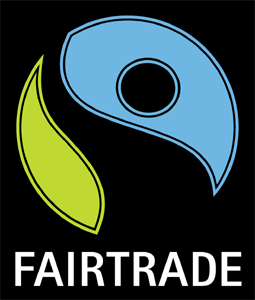 The 23rd February to the 8th March is Fairtrade Fortnight, a national event all about celebrating and promoting Fairtrade products. There are over 1.4 million farmers and workers in 1,140 producer organisations, across 74 countries and four continents in the Fairtrade system. We've all seen the sticker on chocolate bars, bananas etc. and we all know that really we should by Fairtrade because it's 'better', but do you really understand what it means?
What is Fairtrade?
Fairtrade is all about helping small producers, supporting better prices, decent working conditions and fair terms of trade. The Fairtrade mark means that the product contains ingredients that have been produced by small-scale farms or plantations that meet Fairtrade social, economic and environmental standards – chiefly protection of workers' rights and protection of the environment.
Still confused?
Basically buying Fairtrade means that you are supporting small scale farmers and workers (who are amongst the most marginalised groups globally) to improve their lives and communities, by giving them your money instead of large, global corporations and supporting organisations that protect their workers' basic rights – ensuring they work fair hours, have decent working conditions, get paid a good wage and are treated fairly.
Fairtrade means that buyers are required to pay producers a 'Fairtrade minimum price' for their goods. This is always equal to or higher than the market price, protecting them from fluctuations in market prices and assuring them stable income. On top of this, a 'Fairtrade Premium' is also paid into a communal fund for workers and farmers to use as they see fit to improve social, economic and environmental conditions in the community. This could be improving healthcare or education for children, building vital infrastructure such as roads or bridges, or improving their business.
Fairtrade is also 50% owned by producers representing farmer and worker organisations, this gives them an equal say in decision making on use of resources and setting prices, premiums and standards.
Why we should buy Fairtrade
So you can really see why you should swap products for Fairtrade, here are a few ways in which the Fairtrade brand has made a difference:
Fairtrade is good for the environment – Fairtrade producers must meet environmental standards and are required to work to protect the natural environment. They are also encouraged to minimise the use of energy and use renewable source. For example, tea workers in India have invested some of their Fairtrade Premium into replacing the traditional wood-burning heating with a solar panelled system.
Through always offering a minimum price, Fairtrade is helping farmers growing products such as cocoa, coffee, tea and bananas become more income-secure and less vulnerable to poverty.
Fairtrade improves access to agricultural services like organic training and premium markets. As a result farmers have an incentive to farm better and sell more.
Investment of the Fairtrade Premium in community development projects like improved health facilities and better access to education is improving the quality of lives of rural communities.
More examples of how Fairtrade has made a difference to people and communities around the world can be found here.
Get involved
Want to help? You can be a part of Fairtrade Fortnight by buying Fairtrade products and helping to spread the word. Why not buy a few products that people use regularly from Fairtrade brands and have a tasting session at home or work? For more ideas of how you can get involved, see the Fairtrade Fortnight Website.
Greener Kirkcaldy sell 4 of the 5 main Fairtrade staples: tea, coffee, sugar and chocolate, along with other Fairtrade products in the Eco Shop at the High Street Hub. Here is a full list of what you can buy:
Food:
Cafe Direct – Macchu Picchu Coffee
Equal Exchange Medium/Expresso roast ground coffee
Cafe Rebelde – Zapatista coffee
Hampstead teas – 6 varieties: 3 fruit/herbal; Darjeeling, green and earl grey
Doves Farm organic – lemon/fig cookies
Traidcraft biscuits – double choc/ginger/fruit and nut
Divine chocolate – 6 favours
Traidcraft – sugar/raisins/sultanas/rice
Zaytoun – olive oil and nuts
Kitchen Garden basil pesto
Gardening products:
Baghda enterprises: Shon twine
Traidcraft outdoor gloves for home and garden (FairTrade rubber)
Coming soon:
Montezuma chocolate
Fairtrade cocoa
Spices, seeds and nuts
To celebrate Fairtrade Fortnight, Greener Kirkcaldy will be offering Fairtrade refreshments every Wednesday to Saturday in the High Street Hub, giving you the opportunity to try out some of the Fairtrade products they have in stock. On Friday 6th March, Greener Kirkcaldy will also be showing a free screening of the film "Fairtrade Matters" between 3 and 4pm in the High Street Hub. For more information see the blog on Fairtrade Fortnight in the Eco Shop or drop into the High Street Hub between 10am and 4pm, every Wednesday to Saturday to see what Fairtrade products we have on offer.
References:
Information, case studies and images from the Fairtrade Foundation Website.
|