Working towards a Low-Car Kirkcaldy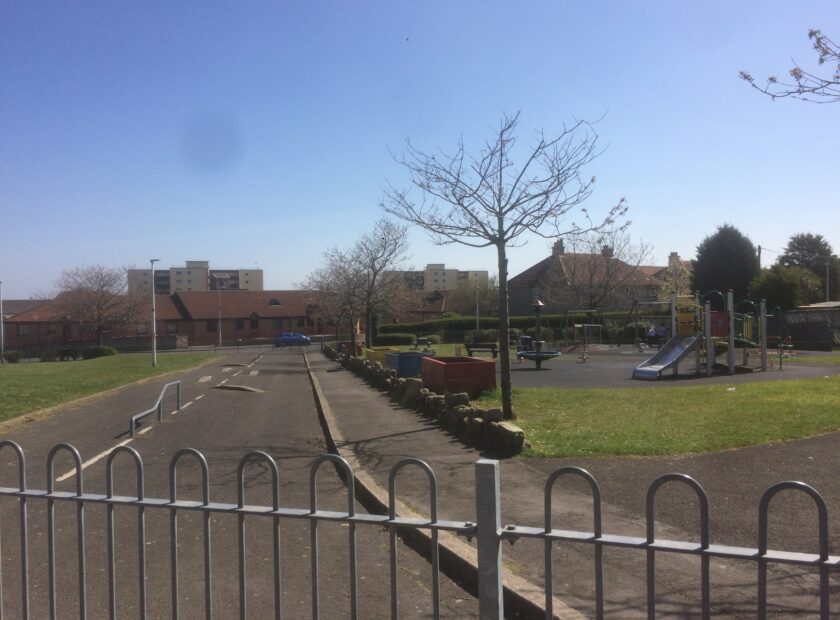 Our Active Travel Development Worker Susan writes about working towards a low-car Kirkcaldy in her latest blog. 
Kirkcaldy Car-Free Week sparked lots of interest and some fascinating discussion.
It was great to see so many people engage with this concept, and interesting to hear a variety of views. Local residents highlighted different issues in their neighbourhoods – from busy roads outside schools to local rat runs where traffic doesn't stick to the 20mph speed limit. Other issues highlighted were pavement parking and wheelie bins – both of which make walking on the pavement difficult, particularly if you have a pushchair or mobility aid. It is clear that reducing the amount of traffic on Kirkcaldy's roads and prioritising pedestrians and cyclists would offer benefits to a wide range of people, but what needs to happen to realise this vision?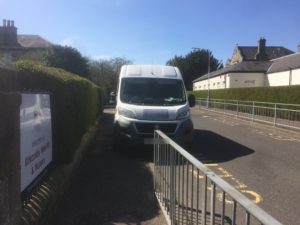 Some of this is a question of infrastructure – more traffic-free bike paths could encourage more people to cycle, whilst wider pavements would help address issues such as wheelie bins. Someone commented that they often drive to the park to go for a walk because the route to the park isn't pleasant to walk along – can streetscapes be made greener and more scenic, thus encouraging more people to walk locally? And can public transport be improved so that journeys around Fife (e.g. Kirkcaldy to Dunfermline) are quicker, and therefore more practical?
However, the ball is not completely in the council's court – there is a lot that we can all do as individuals. A lot of people in Kirkcaldy already walk for local trips, but a significant proportion of people drive these. What can be done to encourage people out of their cars more, so that the amount of both traffic and parking can be reduced in Kirkcaldy?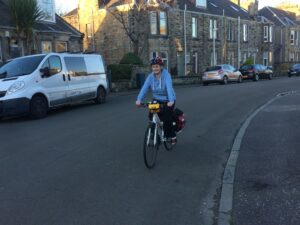 Walking and cycling instead of driving offer many benefits – not just for those doing them, but for society in general – quieter neighbourhoods, better air quality, safer streets…. As Anna Richardson, a Glasgow councillor, recently noted, walking and cycling for day-to-day journeys can be seen as a social act of kindness. But what is needed in order for people to think like that?
Our events during Kirkcaldy Car-Free Week asked people to imagine what Kirkcaldy could look like if more areas were car-free, and what this space could be used for instead. A wide variety of suggestions came back – from play areas and contemplation gardens on residential streets to more markets and events and outdoor seating for cafes on the High Street.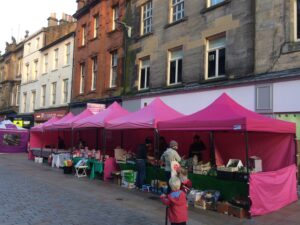 I think this vision of quieter, greener streets with more space to play and socialise is fantastic, and something worth working towards. So why not think about if there are any journeys you currently drive that you could walk or cycle instead? And if the council suggests measures to promote walking and cycling over driving, why not voice your support?
|