Why you should read your meter before April 1st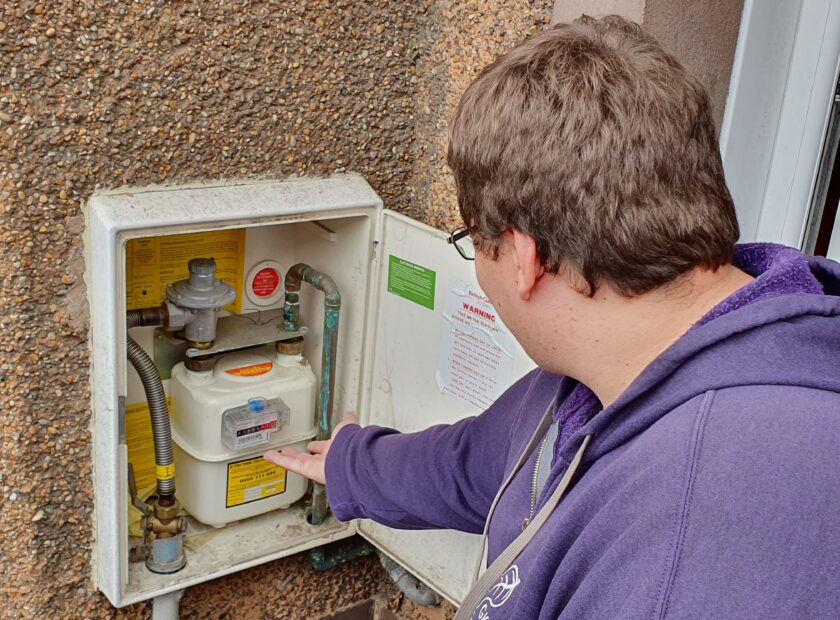 Read your meter before 1st April to avoid being overcharged for the energy you've used
Energy prices are increasing on 1st April 2022 by around 54%. If your supplier doesn't know how much energy you've used up to this point, they could end up underestimating your bills leading you to be over charged for the energy you've already used.
Cosy Kingdom is a free and impartial energy advice service available to anyone living in Fife. They've supported thousands of households to save energy at home. Cosy Kingdom are encouraging Fifer's to read their meter before the price hike takes effect. If meter readings are out by even a week it could cost the average household around £15.
Your meter readings tell your energy supplier how much energy you've used. If you haven't submitted a reading recently, they will estimate your bill. If you don't submit one around this date, when they come to estimate your usage, it could end up costing you more than it needs too.
For Example:
If you have used 100 units of energy at 20p, the supplier may charge for 80 units at that price because they've under estimated your bill. You would end up paying 28p for the other 20 units next month.
"A 54% price increase taking effect from the 1st of April is a worrying thought for most of us. What you don't want to happen is to pay that increase for energy you've used in March. Sending a reading to your supplier around the 31st March is one of the simplest things you can do to help keep your bills low.
If you have family, friends or neighbours who may struggle to read their meters, help them do this too! No one should be paying more than they need to for the energy they've used."
Cosy Kingdom Energy Advisor, Michael Hildrew.
Even if you have a smart meter fitted you should take a meter reading as these don't always work as they should.
If you're not sure how to read your meter, Cosy Kingdom have put up a blog on their website to help you do this. www.cosykingdom.org.uk/how-to-read-your-meter
About Cosy Kingdom
Cosy Kingdom is a free and impartial energy advice service available to anyone living in Fife. Their energy advisors can provide tailored advice by phone or through a home visit. You can contact them on the details below.
01592 807930 Mon-Fri 10-3
Text Cosy & your name to 88440