Walking out of Covid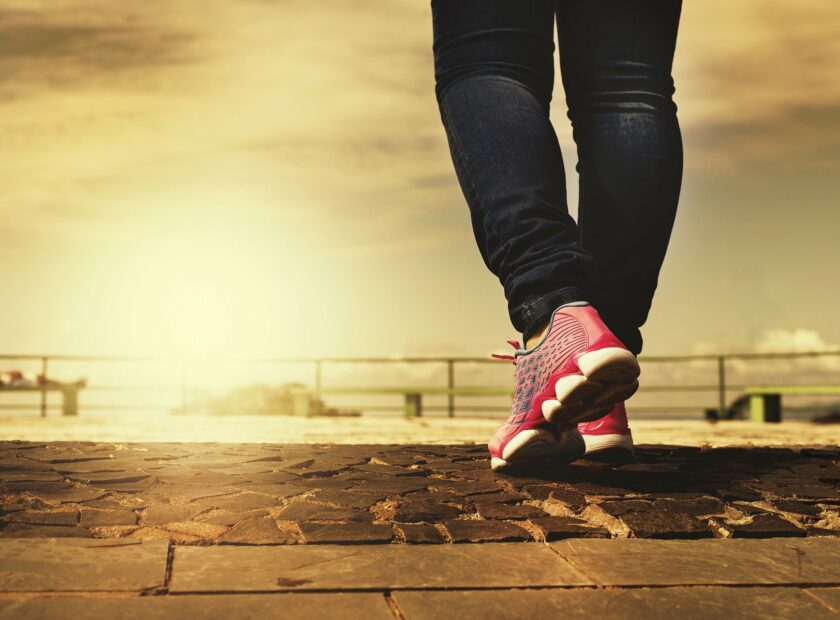 By Lisa May Young
Lisa May Young is a Counsellor, Broadcaster and Columnist who lives in Fife and loves walking.  You can learn more about Lisa at www.iamlisamay.co.uk and find her on Facebook, Instagram, LinkedIn and Twitter.
On the day my self-isolation ended, I began walking.  Now, don't get me wrong, I've been for a jovial stroll on many occasions.  However, on this cold, wet day in January, I did so with a purpose.
Three weeks earlier, I had tested positive with Covid-19.  To be honest, I'm still processing the experience.  The shock of receiving the text message, the calls from Test and Protect, the shocked reaction of friends and family and the realisation the main focus of news coverage for the last 12 months had come to my door.
The symptoms were akin to a bad cold except my lungs couldn't take a full breath and I would fall asleep two hours after waking up.  The stress and anxiety was all consuming.  I was terrified, for myself for my Mum and Dad.  Truth be told, I wouldn't wish Covid-19 on my worst enemy.
Sitting at home, isolated, unwell and feeling sorry for myself, I promised myself I would take care of myself properly and get myself fit enough to take a full breath again.  On day one, I encountered the biggest challenge; making myself leave the house as I quickly learned to put out my walking gear and trainers the night before gave me less of a chance to talk myself out of it come morning.  I made promises to myself beginning with a walk around the block, then as days, weeks and months passed the circle around the block got larger. For the first few weeks, I was breathless and coughing when I walked up Overton Road.
The Covid-19 of January became Long Covid with tiredness and lethargy and that tank of reserve energy I once had was permanently depleted.  It gifted a constant reminder to put on my trainers and get walking.   I joined a fitness group, made myself accountable and shared photos of my daily walks to encouragement and praise.
Soon, to my delight, I found I wasn't just walking I was gifting myself time.  Before Covid-19, I was the proud Queen of busy.  When I tested positive everything stopped; work, media projects – life.  Now for an hour a day, I was giving myself me time.  My own physical pause button in which to enjoy the fresh air, appreciate the bonny sights in the Langtoun and the unique ways of Fifers.  The friendly nods from the same folk and the same dogs you see at the same time every morning.  The funny moments, when I opened the front door to ferocious rain and decided to brave it anyway, because looking after myself was far more important than getting wet.
So, what have I gained from walking?  The short answer is everything.
Physically, I've transformed, it's a lovely side benefit, as I only weigh and measure myself every few weeks.   I've gained myself and every time I pull on my baseball cap and hit play on the day's podcast of choice I'm making my wellbeing and my mental health a priority.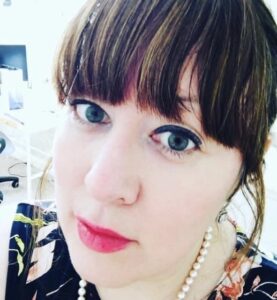 So, if you fancy getting started on your walking journey (see what I did there?) as part of Greener Kirkcaldy's Walking Festival, here are some tips from me on how to get started.
Plan the night before; put out your clothes and set your alarm.
Once you get out of the front door, the rest is easy.
Find the time that works best for you, some may prefer a walk at lunchtime or after work, for me it's first thing in the morning or I wouldn't go!
You don't need Usain Bolt's wardrobe, wear comfortable shoes and a light waterproof jacket.
You don't need to buy a watch with a satellite navigation system. I got myself a reasonably priced fitness watch because I wanted to measure my miles, most phones can do this for you or you can just enjoy the experience.
There is an industry dedicated to walking gear, truthfully, you don't need any of it.
Be sensible and aware, walk where it is well lit.
Take some music, a podcast, or your own thoughts for company.
Stop for a moment and look around you, isn't our town gorgeous?
Enjoy Greener Kirkcaldy's Walking Festival! I'll see you on the roads.
You can find out more here: https://www.greenerkirkcaldy.org.uk/project/walking/
|