Volunteers Stories: Damon – Active Travel Volunteer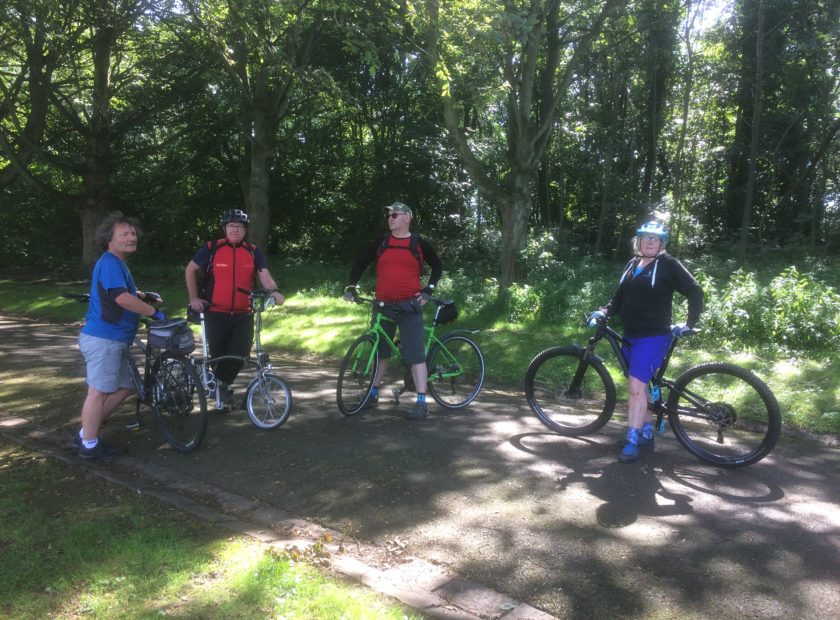 The last in our series of Volunteer Stories comes from our Active Travel Volunteer Damon who talks about why he volunteers and what he loves about volunteering.
Why do I volunteer?
I've been volunteering on the active travel project. I've been helping with and sometimes leading, the GK bike rides. Cycling is my main mode of transport and it makes me happy to see people on bikes. If I can help more people cycle, and feel confident and safe on their bikes, then I will be doing a little bit to help make the world will be a better place!
Why do I volunteer for Greener Kirkcaldy?
I've been a member since the start of GK as I am very much a fellow traveller, interested in climate change, the environment, and local issues. However, the active travel project was the first project that really chimed with my specific interests, and where I felt I could help make a difference.
What do I like about my role and what benefits do I get from volunteering?
I like chatting with people on the bike rides. There are often new folk on each ride but there are also regulars. And everyone has their own reasons for coming along – to meet new people, to become more confident on their bike, to discover new routes, or just to keep fit and enjoy the fresh air.
What special message would you like to pass on during Volunteers Week?
There's a quote attributed to the writer H.G. Wells which says "Every time I see an adult on a bicycle, I no longer despair for the human race" – I think about that a lot. The same could be said for volunteering – give it a try!
|