Thriving in nature in winter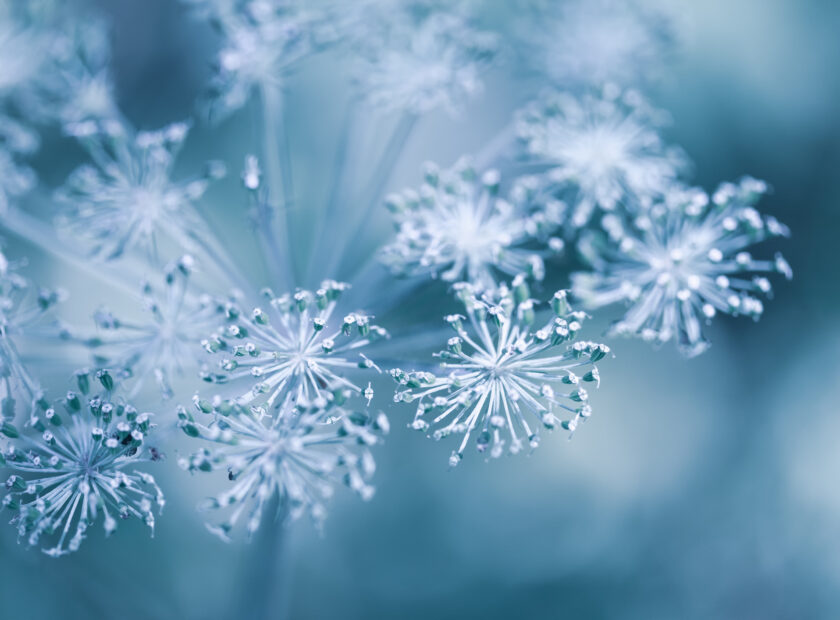 Our Marketing and Communications Assistant, Steven, writes about how you can thrive in nature this winter in our latest blog.
Winter – The season of frosty mornings and quiet woods.
The cold and dark mornings can get people down but there are magical moments that can only be experienced in winter.
In June I wrote a how to thrive in summer blog and in October I wrote a how to thrive in autumn blog with tips from the Mental Health Foundation and WWF UK from their free guidebook #ThrivingInNature. This time we will look at the tips on how to thrive in nature in winter.
Use Your Senses
See the spectacular murmurations of the starlings. The murmurations are the enormous flocks of starlings that move in unison across the sky at dusk as they prepare to roost for the night. The event starts as streams of starlings return to a roost site from all directions after a day out feeding. Then, as they prepare to roost for the night, these winter visitors create amazing shapes as they twist and turn, often in numbers reaching the tens of thousands. There are sites all around the UK where you can hope to witness this seasonal spectacular, but nothing in nature is guaranteed.
Hear the crunch of snow or frosted ground underfoot as you walk in a park or woodland.
Feel the soft yet prickly leaves of the holly tree that is a rare flash of lush green in winter landscapes. This tree and its red berry is a seasonal favourite around Christmas.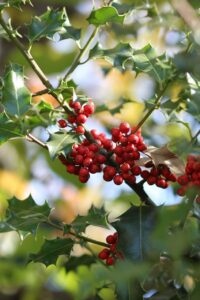 Taste pine needle tea. You will definitely want that warm drink on a winter's day outdoors so if you plan ahead you can get an added taste of nature at the same time. Pine needles have many health benefits, including being rich in Vitamins A and C. Add pine needles to hot water and let them infuse for a few minutes.
Smell… scents are a little suppressed in cold air, so you may need to pay particular attention to find the smell of winter. You could possibly smell damp earth in the woods, or woodsmoke from houses and canal boats nearby. Or you could winter flowering plants like snowdrops.
Get Outside and…
Connect with animals
Animals are all around us all the time. From blackbirds to red foxes, and from terriers to tabby cats. At home, you might be able to attract some garden birds with a feeder and birdbath. You can watch the different species popping up and see how they each behave. If you enjoy that, then you could visit a nature reserve with bird hides to look at more birds in the wild. Or take a walk around your local park and try to notice more of the birds you can see and hear around you. Find a seat and close your eyes for a minute or two; how many different bird calls can you hear?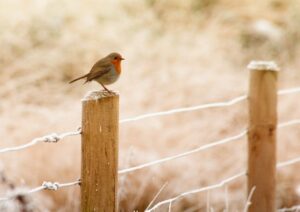 Wellbeing benefits:
Relaxation and mindfulness;
Finding nature in the city;
Creativity;
Time in green spaces;
Interacting with wildlife
For some bigger animals, visiting a city farm can offer the chance to get up close and personal with sheep, goats, horses and more. Many such farms will also offer you the chance to become a volunteer and help them care for the animals hands-on.
Bring nature inside
Despite all your best intentions, sometimes in winter you just will not want to go outside. We all know that feeling. So why not make sure there is some nature inside with you for those bitter cold and rainy days? You can surround yourself with sights, sounds and smells of nature.
You could start by potting up some houseplants to bring some greenery and flowers into your room. Over time you can nurture and care for these.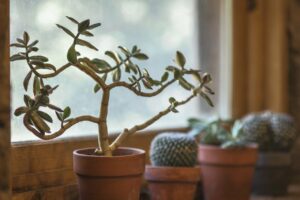 You could print and frame some photos of the beautiful natural places you have visited and enjoyed in the past. Put them up somewhere you will regularly see and notice them.
Bring the scent of the outdoors in, including through scented candles or diffusing essential oils from trees like pine and cypress. You could even complete the atmosphere by playing some soothing natural sounds, whether that is the swoosh of crashing waves or the melodic songs of woodland birds. Many of these are easily available online. Let these sounds cast your mind back to places you have been before and remember the sights and feelings you had there.
That is winter! To learn what you can do during other seasons, download the #ThriveInNature guidebook. Also, let us know on our social media platforms what you plan to do to thrive in nature this winter.
|