Things to do with the kids over Winter.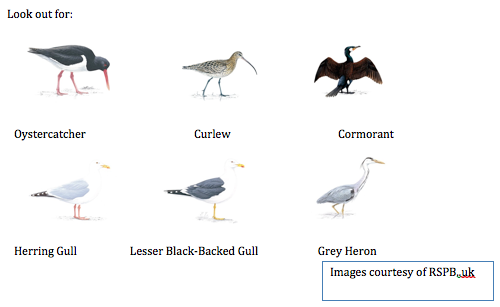 Despite being the coldest time of year, there is plenty to see and spot over winter.
Muddy Walks.
This year why not put away the technology, wrap up warm, don your wellies and go for a muddy walk in the woods/your local park.
Print off one of our Winter Scavenger Hunts & go for an explore!
Christmas time is full of food! However, quite often we end up with a lot of leftovers.
If you have some apples going soft in your fruit bowl, why not make an apple bird feeder?
Blackbirds in particular love apples!!
You could also make a pine cone bird feeder, using pine cones you find on your scavenger hunt.
Alternatively, you could hang some bird feeders in the woods/park.
Beach Fun!
A visit to the beach on a cold, crisp day is also lots of fun. Why not explore some rock pools to spot some starfish or count some crabs?!
Whilst you're at the beach, you could also do some birdwatching!
Stargazing.
With the cold nights & clear skies, winter is the perfect time of year to do some stargazing. Make some hot chocolate, wrap up warm and head outside to see if you can some constellations.
See: http://www.darkskydiscovery.org.uk/the_night_sky/  for seasonal constellations to look out for!
|