Get Crafty!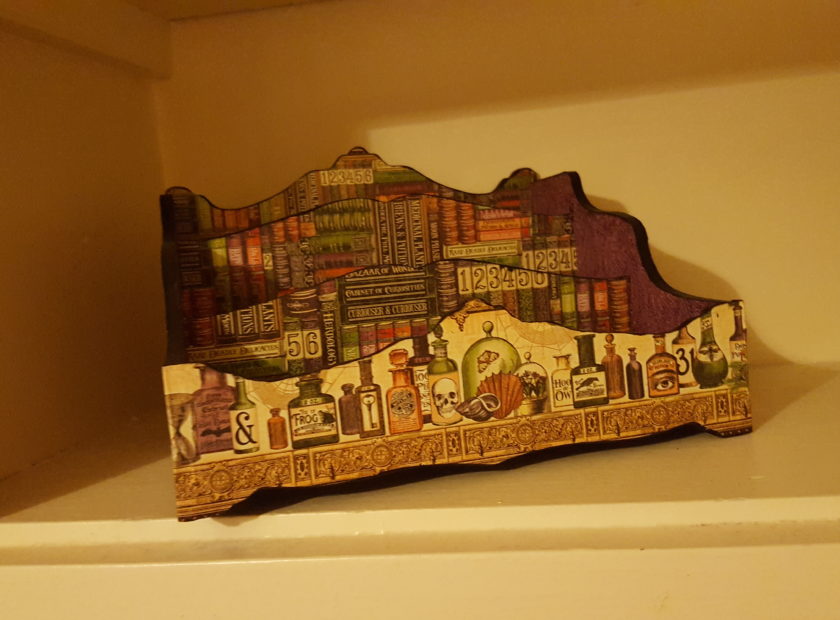 Media Volunteer Lauren has been getting crafty with her gifts this Christmas. Read all about it in her blog below.
Recently I've been looking for different hobbies. I'm quite a creative person so I thought I'd try my hand at book folding. I managed to create a cute hedgehog and a coffee cup out of paperbacks I had already read. I also created some with words along the front. These are great for gifts and they can be personalised to the person. This saves money and reduces waste at the same time.
Another hobby I tried was sewing. I bought a relatively cheap kit which contained all the things I would need to get started. I made a little elephant which was cute and easy to master the basics. I know if I can do it anyone can! After that I tried my hand at adapting my clothes. Everyone has clothes in their wardrobe that they no longer wear right? So why not make them into something different? I made a plain white t-shirt into one that was more interesting by adding a pocket and some buttons. I also made a skirt for around £4.00 with a piece of material, thread and a pattern. It was far cheaper than buying one and I could get new skills and it was also unique as no-one else would be walking around wearing the same one.
Another thing I tried was making small shelf units from MDF and decorating them with patterned papers and an even more elaborate twisted shelf unit using the theme of Alice in Wonderland. It was so enjoyable to make as I added small items on the shelves I picked up from charity shops and it turned out amazing (if I do say so myself!)
When you start getting creative there is really no stopping you. I find myself looking at items in shops and thinking "I could make that". Even at birthdays and Christmas isn't it lovely to get a personalised hand-made item that someone has put time and effort into making it just for you? Well you could be that person this year!
|