Shrove Tuesday / Pancake Day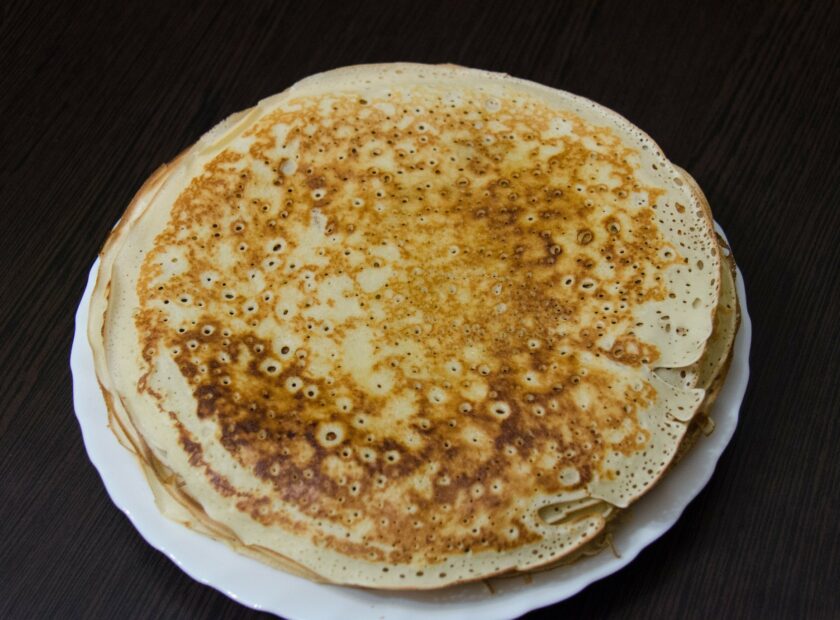 It's Shrove Tuesday or Pancake Day today. For some people, it is the last day of eating certain types of food considered to be rich such as butter, eggs and sugar, before a period of fasting. This is known as Lent in the Christian Calendar. That is why people eat pancakes – to use up this food. What this has in common across some cultures is making a pledge to give up or reduce something in daily life, or a begin a period of self-reflection about doing things differently over 40 days.
According to Love Food Hate Waste, a family of four could be saving up to £60 per month by reducing food waste. So this year why not think about giving up wasting food. There are lots of resources to help you do that on their website. According to Hubbub, pancakes are a great way of using up leftover food too. Every cuisine has its own version of pancakes so why not try something different with yours to celebrate Pancake Day.
If you like your pancakes plain here is a basic recipe:
Ingredients for 12 pancakes
100g plain flour
2 large eggs
300ml milk
1 tbsp sunflower or vegetable oil, plus a little extra for frying
lemon wedges to serve (optional)
caster sugar to serve (optional)
Method
Put 100g plain flour, 2 large eggs, 300ml milk, 1 tbsp sunflower or vegetable oil and a pinch of salt into a bowl or large jug, then whisk to a smooth batter.
Leave the batter to rest if you have time for about 20-30 minutes.
Put a medium frying pan on a medium heat. Wipe the pan with some oiled kitchen paper.
When the pan is hot, cook your pancakes for 1 min on each side until golden and bubbly. Keep the pancakes warm in a low oven.
Serve with lemon wedges and caster sugar, or your favourite filling. Once cold, you can layer the pancakes between baking parchment, then wrap in cling film and freeze for up to 2 months.
|