Reduce your food bill – four ideas that really work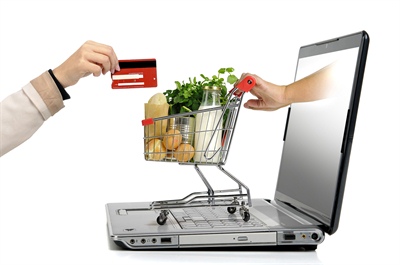 Worried about rising food costs? As you know from my last post, I definitely am. Here are four ideas you can try to save money off your food bill:
1. Explore new shops and new ways to shop:
If you haven't already, I suggest you give online grocery shopping a try. Many large supermarkets deliver in Fife and while a minimum spend and a delivery fee apply, getting your food delivered can still help you save money.
First, create a shopping list of your weekly staples, preferably on each supermarket website you want to use. Then check out where these items are cheapest each week by adding the whole list to your shopping basket. Often this just takes one click. Once you know which shop is cheapest, click on the special offers tab and add the ones you want. If your basket comes in over budget, the online system makes it very easy to delete items to bring the total down.
Don't shop at the same website every week. Supermarkets will try to get you back by emailing offers to your inbox. For example next week I will to take advantage of two emailed discounts from a supermarket I don't normally use: £10 off a £50 shop and free delivery.
I also stock up at discount retailers. The food is mostly own brand, but their fruit and vegetables are cheaper than most other supermarkets. They also now sell meat from British farmers. However, some brands our family doesn't want to miss, so if you feel the same, shop at one of the local wholesaler's if you can. They offer many brands in bulk which works out cheaper.
2. Shop less
Once you buy in bulk or take advantage of supermarket offers you can stock up on food when it is cheap and store or freeze it. Shopping less often also means fewer chances of overspending; saving is easier if you don't need to resist temptation quite so often. This idea works best if used together with bulk cooking techniques.
3. Shop More
Food waste is an acknowledged problem in households all over Britain. It doesn't just cost resources; throwing food away means throwing away money. But if you have taken care of the staples through online shopping or bulk buying, you can now concentrate on getting only perishables directly in the shops, as and when you are about to use them. Yes, you are shopping more often if you buy only small amounts of fruit, dairy or meat, but you will throw less of it away.
4. Shop differently
The Moneysaving Expert website has tons of advice, both on its official website and its very active message-boards. You'll find lots of tips about saving money off your food bills, but the one intriguing me most right now is the idea of downshifting: swapping brand products for store own brands and store own brands for the budget version etc. You might not always be able to tell the difference. If you have already tried the other three ways of food shopping, maybe this one will help you save more.
|