Preserving and storing your harvest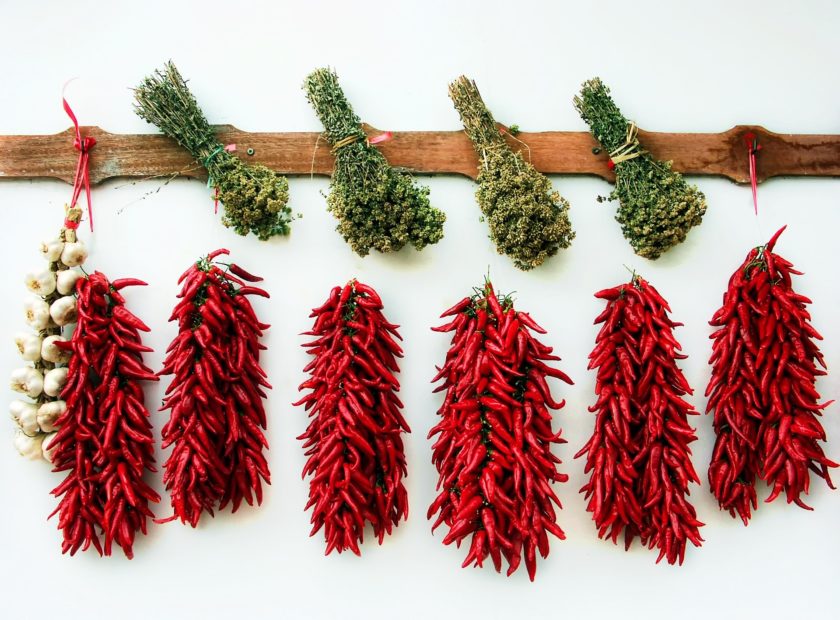 Ahead of our 'Preserving Your Harvest' workshop on Saturday, Jackie shares her experience using our new dehyrdator with our volunteers at our Community Training Garden. 
We recently bought a dehydrator to help us preserve and store some of the produce at Ravenscraig. We have loads of lovely fresh herbs, soft fruit and edible flowers at the moment – we thought that it would be interesting to try drying some of these to store for winter.
First attempts had mixed results! We tried strawberries (cut into thin slices) and cherries (stoned and cut into quarters). Our vision was dried fruit that we could then add to muesli, scones or biscuits over the winter. After around 5 hours we've ended up with what I'd describe as soft dried fruit – it's delicious, very concentrated and sweet – but not something that will keep for too long. We'll keep experimenting and work out how long to dry different fruit and herbs for.
I often dry herbs at home to use over the winter when there's less around in the garden. Soft herbs such as mint or oregano dry and keep well in jars to use in tea or when cooking.
Learn the skills yourself…
In addition to drying, there are lots of other ways to preserve your harvest including fermenting, making infused oils and vinegars. If you're interested in finding out more about this why don't you come along to our workshop on Saturday 6th July? We'll advise on which method works best for various plants, herbs and produce. We'll also try out some techniques and ensure you feel inspired to go home and experiment.
During the workshop we'll harvest herbs from our garden to make a delicious herbal tea that you can taste and then try out at home. The tutor for the class will be herbalist Simone Melanie from Solar Ripe.
|