Our Advice Centre is changing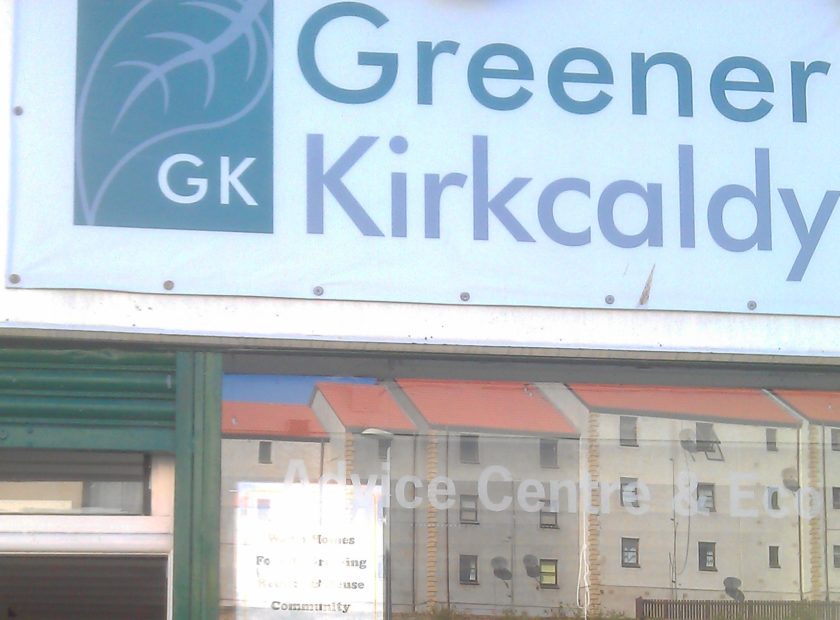 Our Advice Centre is changing!
We are currently in the process of renovating our Advice Centre and Shop, making it bigger, better, and a little different.
From 1st October, the Advice Centre and Shop will be re-launched as the Greener Kirkcaldy High Street Hub, with extended opening hours and days, a new look, and new projects.
This is our story so far….
Our Advice Centre has been the first point of contact for anyone wanting energy advice and wishing to make their homes more cosy and help with their household bills, and will continue to be so, only now you have more opportunity to speak to a to trained energy advisor, every Wednesday to Saturday, from 10am to 4pm.
We currently have a pilot fair trade shop, but this is expanding, and becoming an new sustainable lifestyle shop, providing a wide range of fair trade, organic and local groceries, Ecover cleaning products and refills and energy-saving measures and gadgets. Pop in to browse, shop, and have your say in shaping it's future, and make it the first point of call anyone interested in a greener lifestyle.
We are all conscious of the increasing impact, awareness and confusion around climate change. The Hub will offer an opportunity to learn more about climate change, living sustainably, and what Greener Kirkcaldy does, through our interactive displays, and through Saturday events in the Hub
To find out more, ring us on 01592 858 458, or email us at info@greenerkirkcaldy.org.uk
|