Volunteer opportunity
Volunteer Energy Champion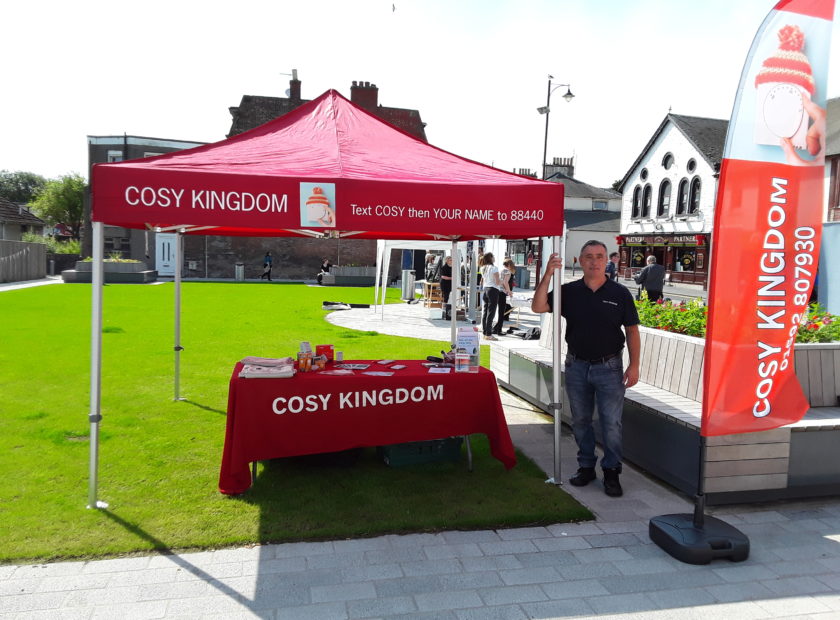 Are you interested in helping people manage their household energy use and reduce their carbon footprint? Greener Kirkcaldy's energy advice project, Cosy Kingdom, gives free and impartial advice to help people across Fife find practical and affordable ways to manage their energy. Each year, our energy advisors visit over 2,000 households, tackling carbon emissions and helping people take control of their energy use and budget.
We are recruiting Volunteer Champions to help us speak to people about our project and inspire our community to get involved in our events and activities.
Main Duties
We're looking for a team of committed volunteers to:
Act as community ambassadors, promoting the Cosy Kingdom energy advice service to family, friends and others in their local community
Assist our energy team at events and help people learn about, and access, our energy advice service
Help us monitor and improve the service by collecting feedback through participant surveys
Personal qualities
Happy to work in a team
Friendly, approachable and welcoming
Organised, enthusiastic and flexible
Skills and knowledge
Good communication skills
Reliable
Basic administration skills
Support and training
A full induction will be given
We can also provide other relevant training, including climate literacy training and first aid
We can reimburse reasonable expenses
We have regular volunteer social events which all volunteers are invited to.
Commitment
We are looking for volunteers to make a regular commitment of supporting our energy advice project through signposting, helping with an event or helping with surveys at least once a month.
Would you like to get involved?
If you're interested in this role, fill out our volunteer registration form. If you'd like more information please contact Caroline by emailing volunteer@greenerkirkcaldy.org.uk or phone 01592 858458.