News from Ravenscraig Walled Garden
A message from Carol:
"Spring has arrived in our Community Training Garden. So far this month it's been very dry so we are missing our watering volunteers every Friday and Saturday.  The site is only open to people who have allotments but Gemma and I are going on different days to do some planting, watering and weeding. Volunteers who have allotments at RWG are taking turns to help water plants.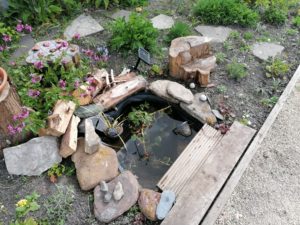 We've planted lots of potatoes, started some squash and courgettes and there's a bed of carrots and beetroot waiting on some rain to get them going. The orchard is in full blossom and looking nice with the bees buzzing around pollinating. Also the wildflowers that were sown last September in the orchard have started to appear, which is great. 
We're missing everyone and the garden is very quiet without our regular volunteers but we'll do our best to send you updates and some photos while we're all still in lockdown. It's not possible to visit the garden just now but we will let you know when things change."
A message from Gemma:
"Hi all, I hope you and your family are safe and well. My boys and I are all fine. But, like you, I too am missing my friends and the rest of my family. I am certainly missing all of you and of course our garden. It's been National Gardening Week, so me and my "willing helpers" have been trying to keep ourselves active by doing some overdue garden jobs at home.
I know not all of you have a garden and that must be extremely difficult to deal with. If you are still managing to get out for a walk here are a few things that have brought a smile to my face this week:
I found a potent patch of wild garlic on a local woodland walk. It has such a strong scent and I picked a few leaves to make a tasty pesto at home.
Ladybirds are back! I found a 2 spotted one at home this week. In fact, there seems to be so many bugs and beasties around compared to this time last year.
The sound of the dawn chorus every morning is lovely, have you noticed it more? I am trying to keep my mind busy by identifying more birds and beasties using books and the internet to help me. I am only doing it from my window, but it's amazing what I have spotted when I just stop to look.
If you find any interesting plants, birds or beasts on your walks remember to take photos and maybe even email them in if you can. But, mostly just take care and stay safe."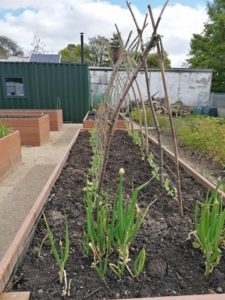 |