News from Ravenscraig Walled Garden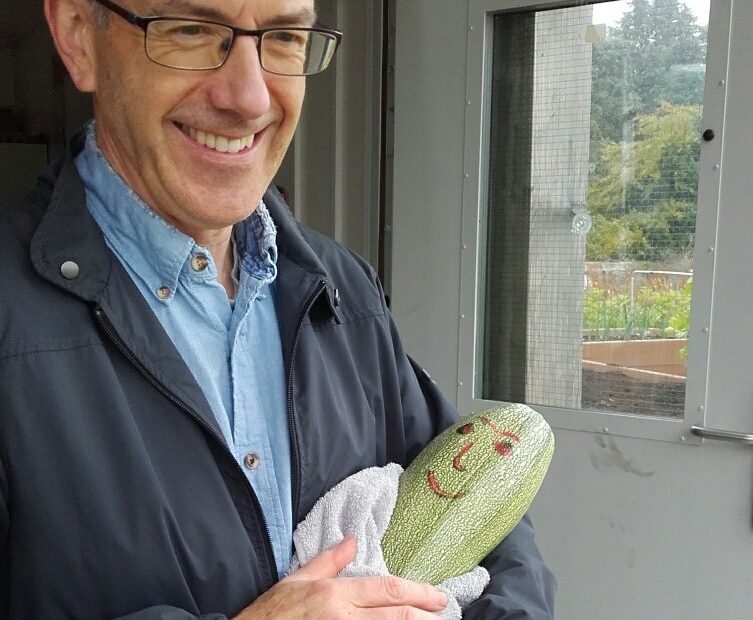 Gemma has been in the garden: "We have been busy in the garden this month with lots of plants to water, plenty of weeding to be done, and we have an extensive jobs list to be getting on with. Hopefully we are edging much closer to being able to get our volunteers back to help us with that though.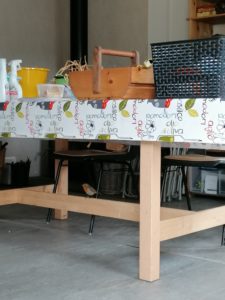 Whilst I was at Ravenscraig recently we had a wee visit from our friendly Robin; who is obviously feeling right at home these days. He took his time to explore the cabin and had to be enticed out with a wee bit of cheese from my lunch!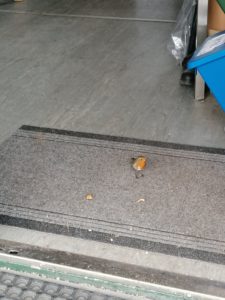 I hope all of you, with your own gardens, are having a good season. Look at my sunflowers this year! I put my son Archie in the picture to give you a sense of scale. They are huge! I can't tell you the secret to their success as I have not done anything out of the ordinary this time. But, I believe we just plant the seeds and let nature do the rest. This must just be a good year for them.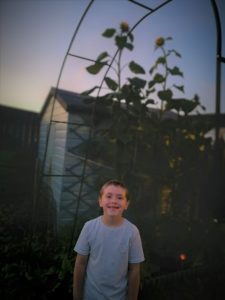 Garden Volunteer Alan dropped by to let us know that he was going to be a Grandad soon. We helped him practice his shawl wrapping skills on one of our baby sized courgettes! Alan is the proud Grandad of a beautiful baby girl named Edie.  Congratulations from all of us on Edie's safe arrival and we hope you enjoy every minute in your new role.
Take care everyone and see you soon".
|