Another story from Cap and Kay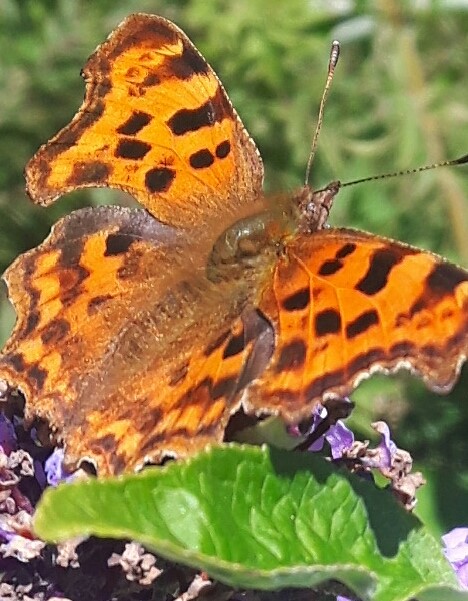 THE nationwide Moth Night counts organised by Butterfly Conservation were a no count in our garden as the end of August lashed us with wind and rain and the moths stayed at home.
The wine also ran out for one of BC's tips on attracting moths (boil it, soak a rag in it, etc, etc) – sorry moths, but I got to the wine first!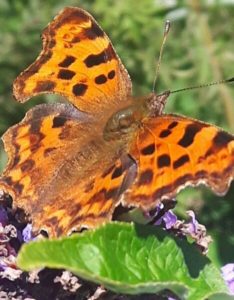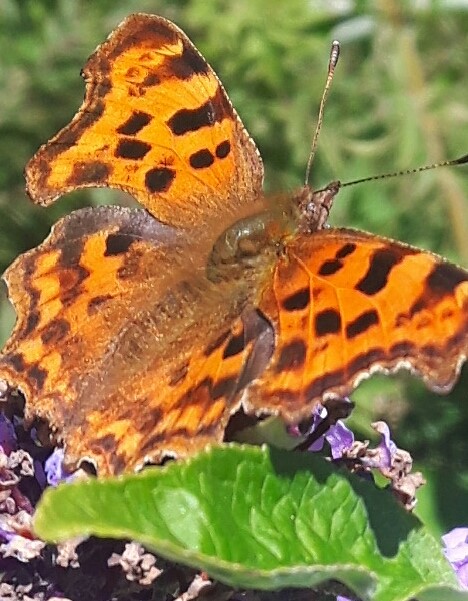 The buddleia finally proved its worth however with Peacocks and Whites in abundance and several Commas with their distinctively scalloped wings and the small comma on the underside.  They were feeding up before hibernation.
One moth however was a startling black and white sight and, I think, was an Argent and Sable (heraldic terms for white and black; thank you BC for the definition).  The range didn't fit nor did the flight season, so I shall pass it on to an expert.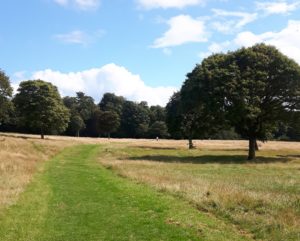 But Ravenscraig Park was excellent value, although late in the
butterfly season, with paths cut through the long meadow grasses
making for an attractive and different walk in the park.  Other walkers
liked it as well – long may the meadows lastl!
Feathers have been floating down through the air as birds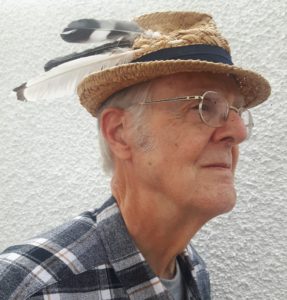 undergo their end-of-summer moult.  I've stuck some in my hat which is something I've always wanted to do (why did I wait until my late 70's to do this).
Kay says I've become mildly eccentric during the lockdown, my son muttered – that's putting it mildly.  Boo to them all.
|