News and events in the Lang Spoon Community Kitchen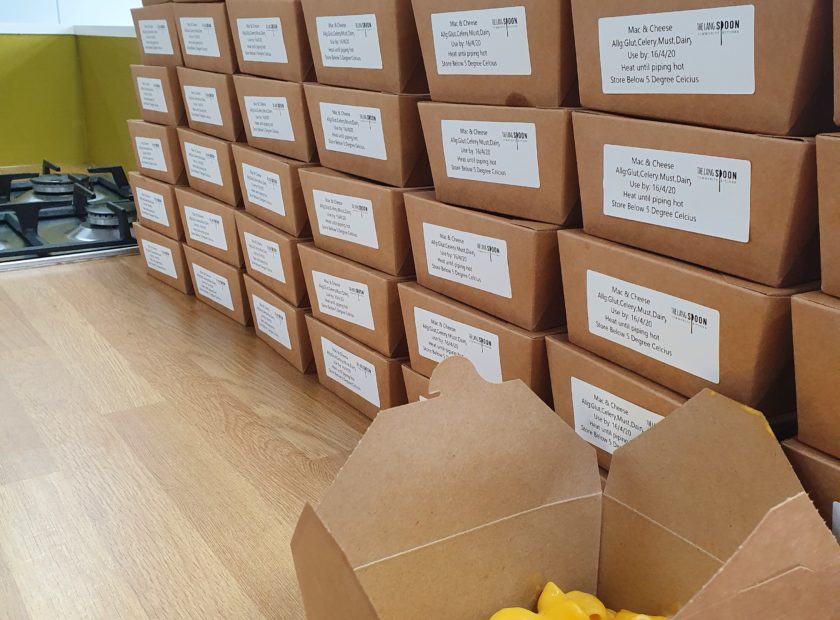 We delivered our final Community Meals to Go delivery on 28 August. Since April, we've delivered 7,400 meals to people needing support in Kirkcaldy. We would like to thank our fantastic volunteers and supporters for helping us achieve this. Read more.
We are also restarting some of our cooking progammes and other activities too. We have lots of pots boiling full of plans for the weeks and months ahead:
Community Meals to Go – Takeaway and Eat at Home
Starting Tuesday 15th September, 4pm – 6pm (every Tuesday after that at the same time)
There will be a home-made main course and a pudding (vegan options available too) to take away. Anyone can come along to take a meal away for free or you can pay what you feel towards the cost of the meal. To protect everyone coming to collect meals, we'll be managing the number of people in the building at one time, and following safe distancing guidelines. We will appreciate everyone's cooperation with that. We hope to be able to bring back our weekly sit down Community Meal very soon.
Community Fridge
There are 100 fridges across the UK helping thousands share nutritious food, save money and reduce waste. Our Community Fridge will reopen on Thursday 17 September as part of The Lang Toun Larder at 8 East Fergus Place. The fridge will be open weekly on Thursdays 3pm – 4.30pm and Fridays 9.30pm – 12.30pm.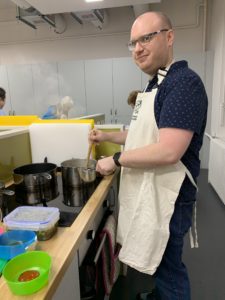 Smart Cooking, Start Cooking
Our next Smart Cooking class for beginner cooks will start on Friday 18th September, 10am – 12pm. The programme will run for 4 weeks. More information here . We'll be focussing on all the great reasons to start cooking, with budgeting and energy advice too. We're also planning a follow – up Smart Cooking, Keep Cooking class.
Kids Cooking 
Instead of Holiday Cooking Clubs this year, we'll be posting some Halloween themed recipes online for children and families to get creative at home. They're might even be some prizes for the most scary ones!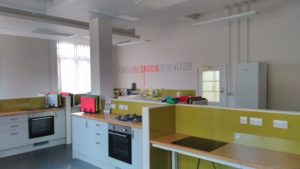 Cooking Workshops
Before lockdown, we were running really popular evening and weekend cooking workshops. We are starting to plan those and we're exploring some live streaming too.
Online
We'll also have have weekly recipes, blogs and videos coming from the Community Food Team and volunteers.
Watch this space!
|