My Five for Fife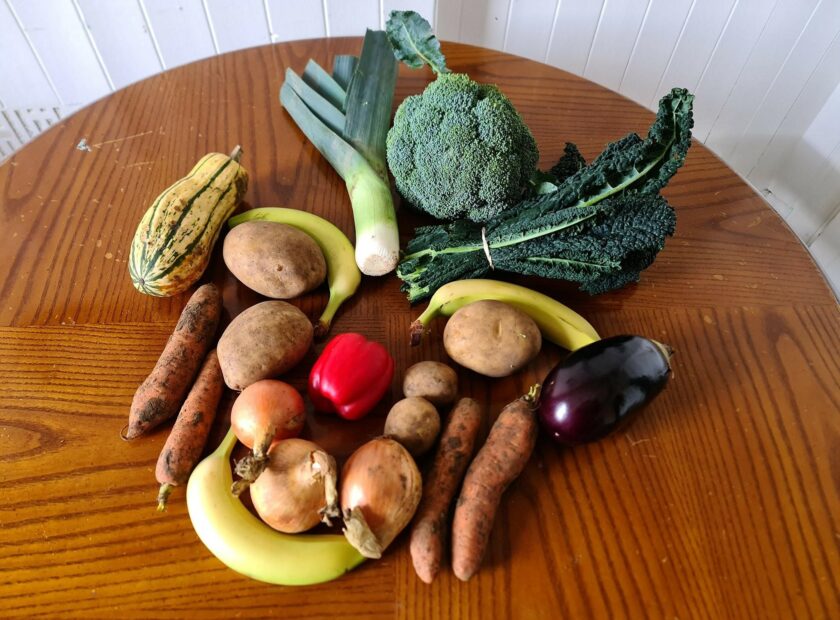 Media volunteer, Karen, recently had a look at the Big Five for Fife, part of the Climate Action Fife project. She looked through the five pledges that Fifers can take part in to reduce their impact on the planet and reflected on how she is doing them in her life.
If you are in your fifties like me, you probably remember not thinking too much about energy bills for a big part of your life. I learnt about paying heating bills in Prague when I lived alone. So terrified of the annual bill being higher than I could pay, I chose to freeze in my little flat with single glass panes in mossy metal frames with just one gas heater on in the evening.
I didn't notice the mould until a month of coughing and sneezing caused my English students to cancel their lessons because they thought I would infect them. I'd never seen such fluffy furry green stuff before. That's when I found out if I'd had the heating on in the kitchen, the mould wouldn't have had a chance to form behind the heater.
Nowadays, my rented home is leaky and thus so well ventilated the dreaded mould dare not rear its furry head. Of course, working from home on a low income, heating, or eating is a constant worry. Preferring to eat, I found wearing a vest, a long-sleeved cotton top, a hoodie, and a long bulky knitted cardigan from the High Street charity shops teamed with thermal leggings and joggers did the trick.
When my nose starts dripping and my fingers freeze, I put on an episode of an absorbing Netflix show and jog on the spot until I'm warmed up. The heating gets switched on at 10 pm most nights for a couple of hours. Only the living room and bedroom radiators get used. A couple of blankets on the sofa serve me well.
If you want some advice on reducing your energy use while staying cosy at home, contact the energy advisors at Cosy Kingdom.
I get fresh organic fruit and veggies delivered to my door every Thursday. Leek and potato soup, mixed veg and lentil soup, garlic mushroom soup, broccoli with pickled onion and chive mature cheddar soup, and even a French onion soup have filled my belly seven days a week for years. Accompanied by toast and butter or cheese and sandwich spread toastie.
Before I invested in my health with organic veg, I used to buy frozen chopped vegetables to save time washing, peeling, and chopping. It's much cheaper, plus a big pot of homemade soup goes farther than buying processed soups.
Check out this page for soup making tips from Greener Kirkcaldy's Community Chef, Iain.
This pledge presented an easy challenge because I already walk everywhere. To the shops, the doctor's, Greener Kirkcaldy, along the beach, up to the Retail Park, and down again. I haven't owned a car since 2009. If I feel lazy or buy too much food to carry, I'll hop on a bus.
If you want to build your confidence in cycling on the road so you can commute by bike more often, book onto this free event.
I bought a new five-pack of knickers from Marks & Spencer last July. Since then, the High Street charity shops have provided me with a Per Una long cardigan, a fur-lined Hollister hoodie, and a gorgeous pair of Liz Claiborne velour lounge trousers. How much did I pay? About £14.
I joined Greener Kirkcaldy and volunteered to be a Media Champion/Blogger before hearing about the five pledges. The Annual Gathering allowed members and other attendees to hear what the community-led charity had achieved in 2021.
Blythe, Cycle Mechanic at the Lang Toun Cycles Shop, shared with me that she'd brought her non-member husband along to the AGM. He was so impressed by Greener Kirkcaldy's achievements and their progress he joined up afterwards!
Click here to become a Member of Greener Kirkcaldy for FREE. And, if you are feeling inspired by the actions in this blog, pledge to take on the Big Five for Fife today!
|