Looking after your health and well-being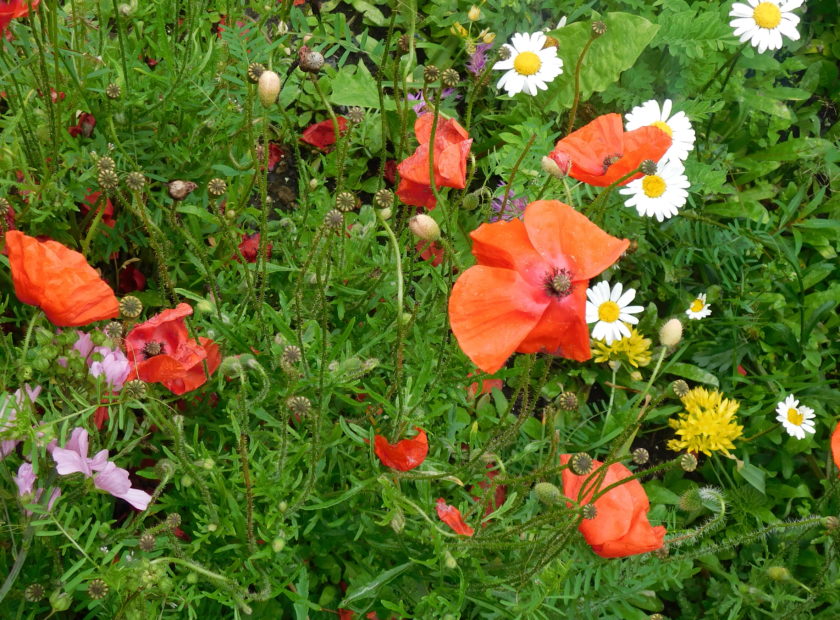 Media Volunteer Simon has been doing an online course on health and well-being and in this blog, he shares some of the tips he has learned.
Thousands have been affected as a result of the Coronavirus crisis in different ways but what of the mental health impact? While much harder to quantify, the anxiety and isolation of the lockdown, with fears for our own health and that of our families, and economic situation, has real consequences. What simple steps can we take to increase our well-being and improve our health?
Social connectedness
You may be bored of Zoom or Skype calls and virtual family quizzes – we all have that overly competitive/garrulous friend/relative – luckily most of us can now meet family and friends outdoors, and we should. The health benefits of social contact are clear; the happiest people have frequent contact with others and a simple exchange with a stranger in the supermarket or out walking the dog boost our mood and immune system in the same way as a long chat over a drink with your best friend. Loneliness is associated with poor health and longevity outcomes. None of us are really ever alone – reach out to someone, anyone. You will be improving their life too.
Meditation
You may think you are spiritual or scientific in your beliefs – either way, meditation is proven to reduce negative feelings and 'mind-wandering' and increase positivity and mindfulness. Trying sitting for 5 or 10 minutes a day with eyes shut and focus on your breath (count to four during inhalation, count to four during exhalation). Note any physical sensations and thoughts, but try to avoid value judgments. Be a passive, objective observer. There is enough time given to judging in our everyday lives. Like passing clouds, let go of your thoughts, sensations and feelings. Practice non-attachment. Gently bring your awareness back to the breath and focus on a point between your eyebrows. Once we can detach from negative emotions such as anxiety, anger and jealousy, they lose their control over us.
Avoid social comparison
You are feeling low because you don't have that new car/jacket/mobile phone you've seen in a TV advert or a social media post. You are wondering why all your friends seem to be happier or more successful than you. You are not alone. It's time to re-set your reference points. While social comparison is more or less inevitable, us being social animals in a late-capitalist society, it doesn't often improve our mood and our reference points are scatter-shot and unhelpful. We can make a simple move to avoid exposing ourselves to the idealised lives projected online: get off social media or limit it to certain times of the day, turn off intrusive notifications. Another way is to be grateful for what we have (see below) – thinking of those less fortunate than us is not always easy, but most of us can remember (and intentionally recall) a time when our own lives were worse than they are now (perhaps your last job wasn't as good as your present one, etc.).
Exercise and sleep
We all know it instinctively, independent of the overwhelming scientific evidence, yet it's all too easy to neglect our need to be active and rest properly. So it's always worth repeating: move more, sleep more. As ever, it's easier to make small changes. Break that 30 minutes a day of activity into smaller chunks to make it more manageable – walk to the bottle bank, move to some music, do some housework or gardening, try a home workout, dust off the bike and cycle around the park, get other people involved. Set a sleep alarm for around 30 minutes before your ideal bedtime, and be strict about stopping everything to get prepared for sleep. Make sure your bedroom is dark, quiet and cool. Stop looking at screens at least 1 hour before bed.
Gratitude and kindness
If I gave you £20 and said you can spend it on yourself, or on someone else, which option would make you happier? Our strongest intuitions are often wrong. Just as we don't speak to strangers, thinking that we will bother them and we won't improve their day, we believe that we'll feel better after doing someone for ourselves rather than for others. Experiments show that the reverse is true – random acts of kindness make us (and others) happier. As does gratitude for what we have, rather than the constant reaching for more. Keeping a gratitude journal, noting 5 things a day you feel grateful for, is a good way to cultivate this habit. Volunteering to help the local community is a great way to practice kindness.
|