LED amnesty – swap to LEDs and save energy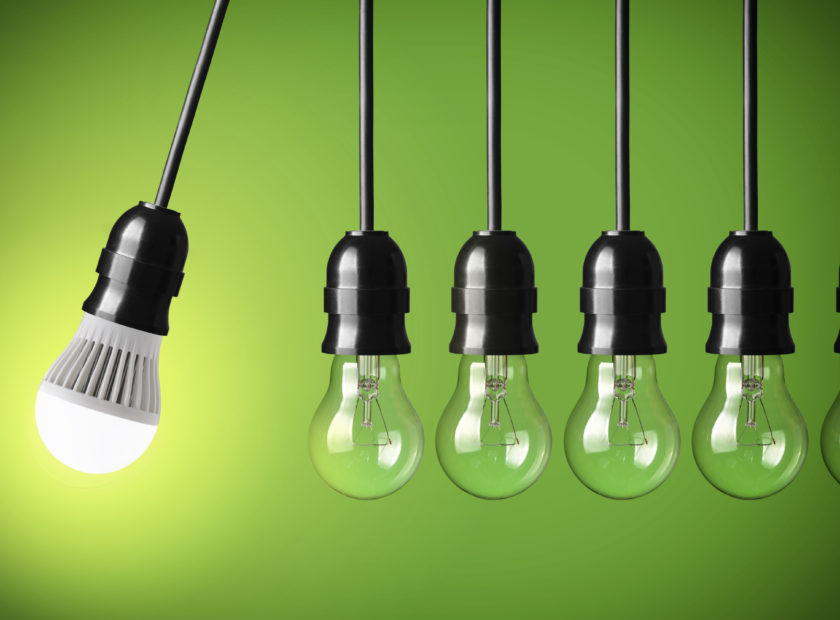 Swapping your light bulbs to LEDs is one of the simplest and most cost-effective ways of improving your energy efficiency. Our High Street Hub Eco Shop stocks a range of LED lightbulbs with different fittings and styles.
We're running our popular "Light bulb Amnesty" again this winter, to help make swapping to LED lighting even easier. Bring in your old incandescent or halogen light bulbs to our High Street Hub in January and February and get a 20% discount on your new LEDs. We will help make sure you choose the right bulbs, and we'll dispose of your old bulbs safely.
For more information, or to swap your light bulbs, drop into our High Street Hub, Wednesday – Saturday 10am – 4pm.
Why is swapping to LEDs a bright idea?
LED light bulbs give a bright, instant light
LED light bulbs are the most energy efficient lighting option – they typically use 90% less energy than equivalent incandescent or halogen bulbs
Our LEDs can pay for themselves in just a few months, through savings on your electricity bill
LEDs have a long life-span – they can last for up to 100,000 hours, that's around 25 years of normal use
Our LEDs are "warm white" in colour, just like traditional light bulbs
|