HABIT SHIFT: 12 Simple Switches towards Less Waste in 2019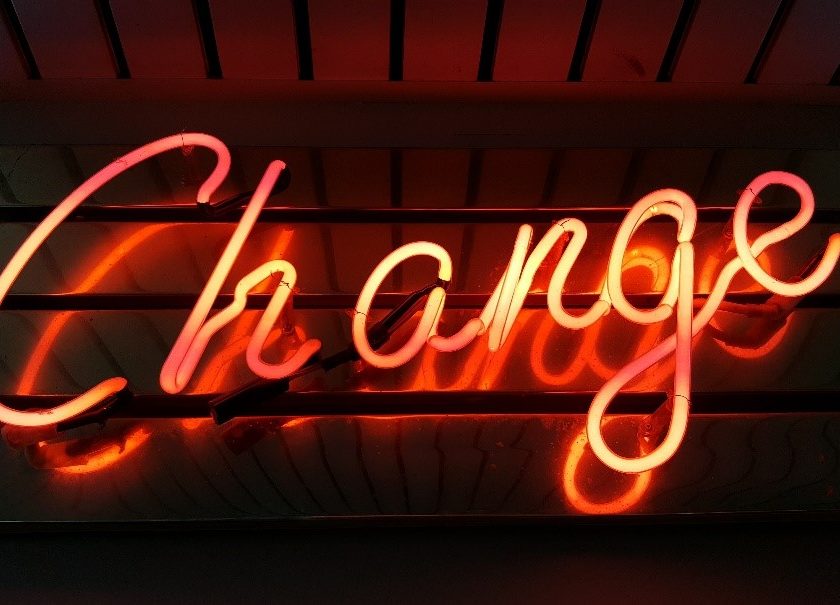 By Dee Williams
The first few weeks of the new year are the perfect time to tweak our habits and begin new ones.  If you're looking for ways to lessen your impact on the planet, it can be daunting and difficult to find the right place to begin – especially now, with climate change looming large in most people's conscience.
The good news is, there are so many simple ways to make a difference. Each post in this blog series, 'Habit Shift', will focus on an area of the home, offering some realistic baby steps (which, as they add up, become seismic shifts) towards a more sustainable way of living. To begin with, here are 12 simple switches for 2019. I hope you'll enjoy getting stuck in – whether you tackle the shifts all at once or try one a month, they'll be second nature in no time. If these tips are old news to you, they might be useful to someone you know who's just getting started on their journey.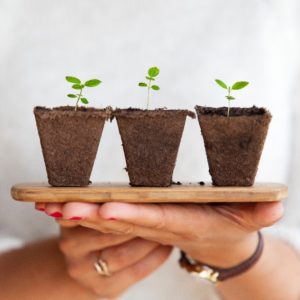 1.       Start small
Start where you are and use what you have. It's not about spending money or time you don't have, or feeling guilty about what you can't do. Make the changes that feel right for you and your family. Whether it's what you eat, where you shop, how you travel, what you buy, or something else, the priorities will be different for everyone. Figure out the non-negotiables and work to make some small changes that everyone in your household can get on board with. Once those things become new habits, you'll have already laid the groundwork for the trickier areas.
2.       Be prepared
We often turn to buying a takeaway coffee, a bottle of water, or plastic-wrapped snacks for the kids when we're caught off guard – having a too-busy day, or a too-long journey. Make a flask if you're heading out, fill up your water bottle each morning, keep your reusable coffee cup in your bag, fill a glass jar with your favourite homemade trail mix, use an old biscuit tin to keep sandwiches unsquashed. Write yourself a reminder to take these items out with you every day, until it's a habit.
3.       Find one single use item to replace in your daily routine at home
Swap packets of tissues for cotton hankies
Swap pre-packaged wipes, or kitchen roll, for a spray bottle and a stack of washable flannels
Swap disposable dish sponges for a washable one made of natural fibres
Swap disposable razors for a long-lasting safety razor
4.       Ditch the cling film
Cling film can't be recycled and can only be stretched and re-used with a fair amount of frustration! Take it off your shopping list. If you want a direct replacement, try beeswax wraps. Or, re-use glass jars to store leftovers in the fridge.

5.       Re-use
Once you begin on the path towards less waste, you'll probably become more mindful of how much plastic you're using (becoming thriftier is another positive side effect!). Those sturdy plastic tubs that veggies come in? Re-use them to store small items in your fridge, or to store kids' toys in, or to package up little hamper-style gifts. Give them a life beyond single use
6.       Bars instead of bottles
There are several Fife-based makers creating natural soap bars and shampoo bars. Once you've finished the product, there is zero waste to deal with, plus you have the feel-good factor of supporting a small, local business.
7.       And bottles instead of plastic cartons
Milk bottles, that is. We're lucky to live in a rural county, giving most of us an option to have milk delivered in glass bottles by a local farmer. Stick the empties on your doorstep to be collected.  Nothing to throw away. If you drink cow's milk, it's a really simple swap!
8.       Buy less…
This seems obvious, but it's also one of the hardest shifts in a culture that makes it easy to buy whatever you want, whenever you want it. Instead of making instant purchases, try keeping a list of items you want/ need, then take the 30-day test. Wait 30 days, and if it's still something you feel you need, then make the purchase.
9. … and try the high street first
If you order an item online, chances are it'll arrive packaged in a box or plastic bags that you'll have to dispose of. When shopping in person, you have the chance to say no to a bag, which gives you more control over what comes into your home.

10.   Go green with cleaning
It's easier than ever to switch to environmentally-friendly cleaning products, with bloggers making their DIY recipes available for free. By stocking up on long-lasting, multi-use ingredients such as soda crystals, white vinegar, castile soap, and bicarbonate of soda (which you can combine in different ratios to tackle every task in the house) and making a few simple products (which takes minutes), you'll no longer spend money on branded single-use products.
11.   Shop your home
Before buying anything new, have a look around your home to see if you can repurpose an object you already own to solve your problem. Whether it's switching around existing furniture to solve a storage problem (instead of buying those new shelves), or finding a way to style that top you love but never wear (instead of buying a new one), there's often a way of being creative with the things we already own.
12.   Keep your side of the street clean…
… literally and figuratively! It can be frustrating to feel like you're making changes towards sustainability when many people around you are consuming new products at a higher rate than ever before. "Keeping your side of the street clean" means sticking to your low-waste principals and doing what you can with the resources you have. This might mean taking time to explain to family members why you're trying new habits, talking to your kids about how the world is connected, or doing a 10-minute litter pick on your favourite beach even if it's deserted and no one is watching.  Just do what you can!
|