Taster event with Kassells Kitchen and Members' shopping day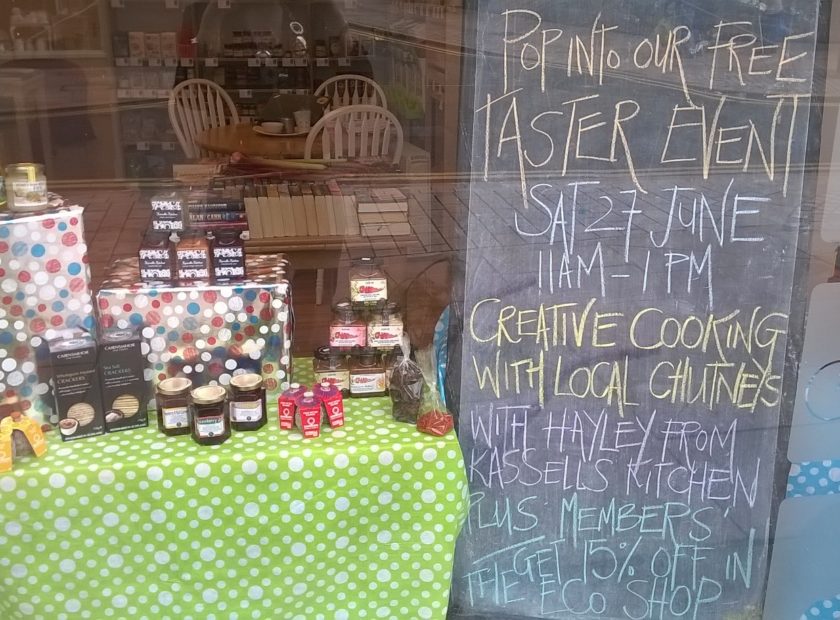 On Saturday 27 June we are holding a taster event in the High Street Hub, from 11 am to 1pm. Joining us is Hayley, one half of the mother and daughter team behind Kassells Kitchen, a local company specialising in creative, home-made savoury jams and chutneys. The event is free, and there's no need to book, just drop in and try some of Kassells inventive and more-ish creations, such as their clever twist on carrot cake.
The 27 Saturday is also a Members' Shopping Day in the High Street Hub, giving Greener Kirkcaldy Members a 15% discount on all their purchases made that day from our Eco Shop. If you're not a Member yet, but are interested in becoming one, you can join on the day, or pop into the Hub, Wednesday to Saturday, 10am to 4pm to sign up. As well as an on-going 10% discount in the Eco Shop, you'll also get one of our handy organic shoppers.
The High Street Hub can be found at 254a High Street, Kirkcaldy, KY1 1LA. For more information on our Eco Shop, including the products we stock, visit our Eco Shop page
|