Greener Kirkcaldy win 2015 Greener Together Award!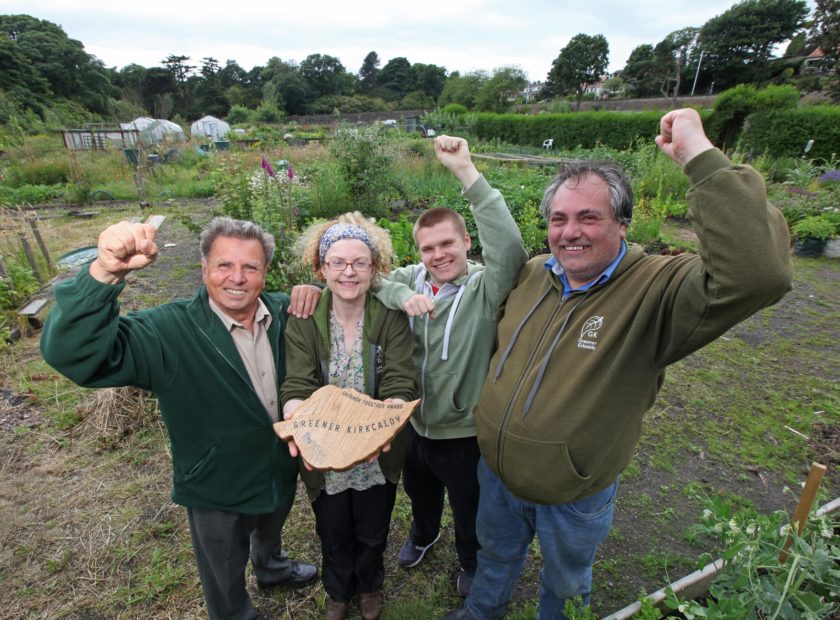 The secret is out – we are delighted to announce that we have won an 2015 Greener Together Award.
The Greener Together Awards were first established by the Scottish Government in 2013 'to encourage, celebrate and reward community action for the environment around Scotland'. We are delighted to be recognised as working with our community to actively encourage a cleaner, greener Scotland.
Our application for the award was based around our 'Greener Kirkcaldy High Street Hub' and how we have looked for creative ways to inspire and inform our community about changes big and small we can make to go greener together.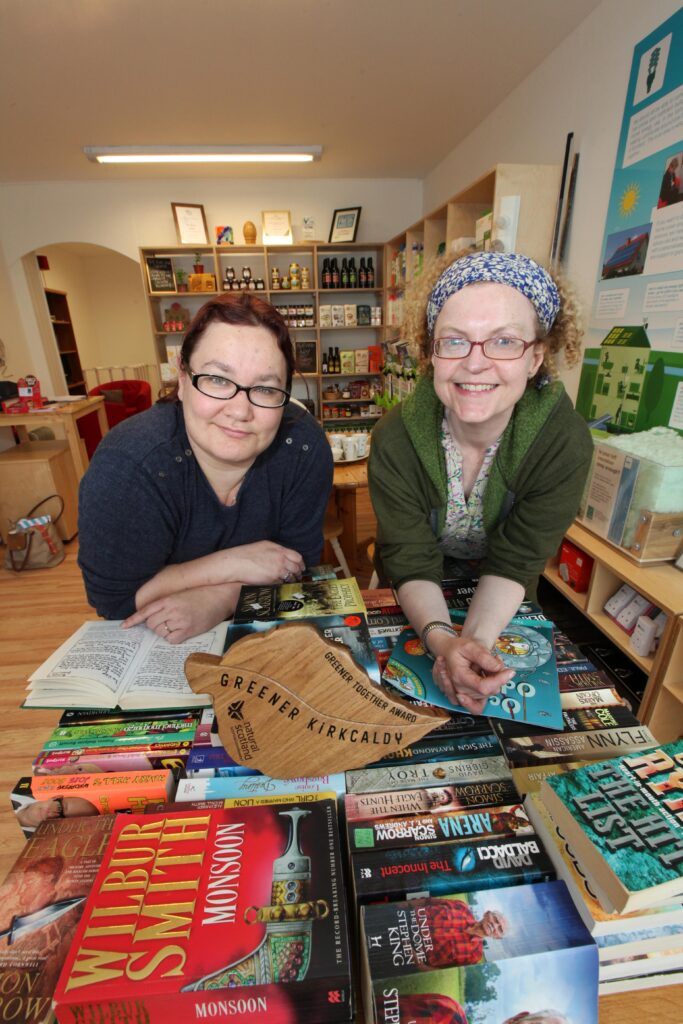 A priority for us has always been about building relationships and links in the community so that everyone can benefit from and get advice on practical steps to address climate change in a way that is relevant to them.
Our hub acts as a base for our energy project ' Cosy Kingdom'. Anyone can drop in for advice or book a home energy advice visit tailored to their household. Our advice is free and impartial. Having helped over 3,000 households so far we are really pleased that we building a familiar and trusted presence in Kirkcaldy and beyond.
Our hub is a drop-in space for our community to chat to us about volunteering opportunities, events and other activities such as workshops and short courses. We run two growing projects that encourage and share skills around growing food and developing natural environments for wildlife. Other volunteering roles encourage people to get involved in our work in different ways. We recruit about 50% of our volunteers through the hub. We also run small events regularly in the hub: sewing workshops, a sustainable food club, food tastings book swaps and more. We have a new project this year 'Too good too waste' and we have lots of activities planned to encourage our community reduce, repair and reuse – to reduce the amount of waste that goes to landfill.
The Hub also helps us to work towards being more financially sustainable through the sale of local and fair trade foods, environmentally cleaning products and refills and energy saving products such as LED light bulbs and energy monitors. All of these products complement our advice and activities.
We love having a physical presence on the High Street and since we launched the hub in October 2014, we have welcomed over 800 visitors, with 250 + of those specifically taking part in energy advice. We continue to recruit volunteers and we have had over 100 new members join us too.
Our hub is often our first point of contact with people and we are glad to say that by being on the High Street. more people are coming in and talking to us about going greener in whatever way they can.
Our chairman Andrew McDaniel said "The great thing about these awards is that they celebrate the power of community and at Greener Kirkcaldy we believe that working together is the best way to inspire change."
We would like to say a big Thank You to staff and colleagues, volunteers, our management committee, all our partners and our community for your support and helping to make Greener Kirkcaldy a success.
|