Fife Coastal Path Walk – North Queensferry to Burntisland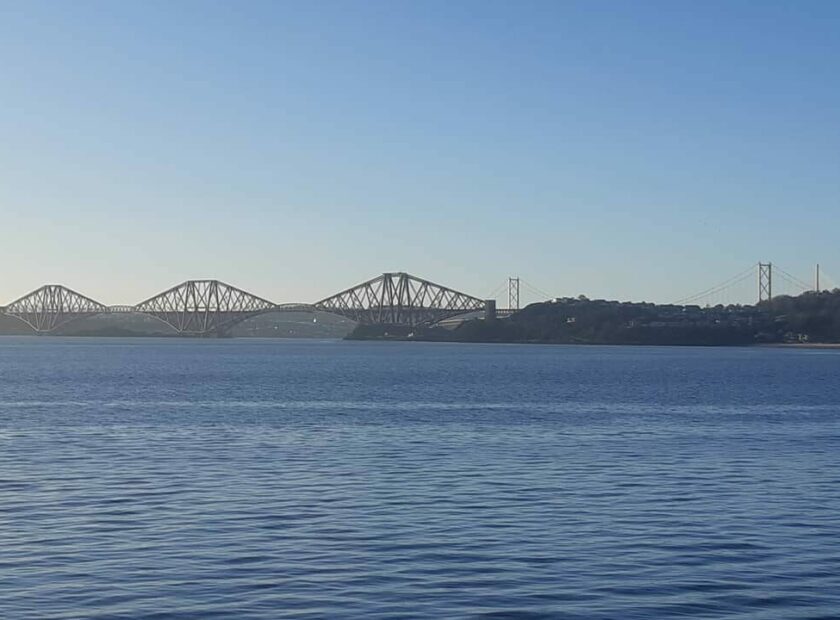 Our Marketing and Communications Assistant Steven shares his experience of walking a section of the Fife Coastal Path in his latest blog. 
Last summer some friends and I decided to walk the Fife Coastal Path in different stages. We started with Kincardine to Limekilns and during the Christmas break, we decided to do another part – North Queensferry to Burntisland.
The full route of this section of the coastal path is Limekilns to Burntisland but we decided to start from North Queensferry rather than Limekilns as it was easier for us to get to North Queensferry directly. The length of this route is 11.5 miles and it took us 4 hours to complete.
We got lucky with the weather, as it was a beautiful sunny day. It was really cold and there were some icy patches but when we got walking, we didn't really feel the cold.
We got a great view of the Forth bridges and across the water –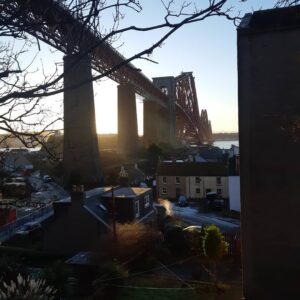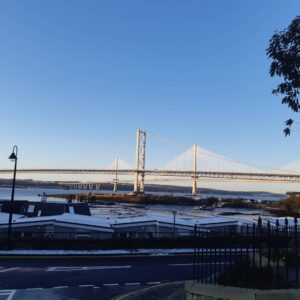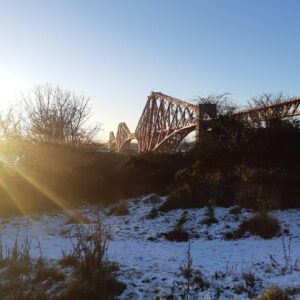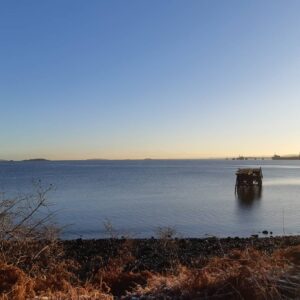 A view from a little beach we didn't know existed –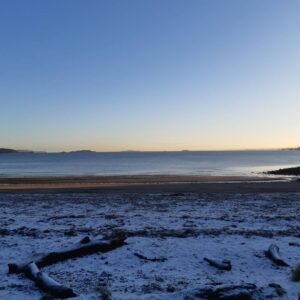 We then headed through Inverkeithing going through the town centre and then getting back onto the path to head to Dalgety Bay.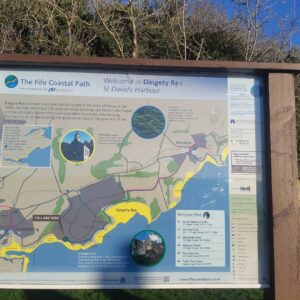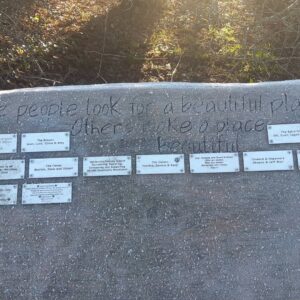 We then went through Aberdour and finished up in Burntisland. By the time, we got to Burntisland, the sun had disappeared and the snow started to come down so we timed our walk perfectly to avoid the snow.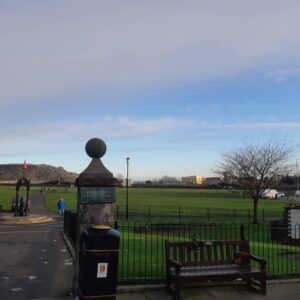 I would highly recommend this walk, as there is a huge amount of stunning views and on a really nice day like we got it shows off just how beautiful our little Kingdom is. I did this walk in between Christmas and New Year and felt it helped my mental and physical health immensely at a time where it wasn't easy to stay positive and motivated.
This post is one of a series of walking blogs by our Climate Champions to promote our Winter Walking Festival. You can find a number of great Kirkcaldy walks with downloadable routes in our Kirkcaldy Winter Walking Festival Programme. You can also take part in our walking photo competition to win a £30 Kirkcaldy Gift Card – click the festival link above for details.
If this blog has inspired you to explore our own town, you may find our Kirkcaldy Walking Guide guide useful.
|