Earth Hour – why should I turn out my lights?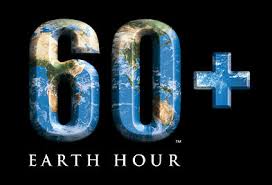 Earth hour 2017 is fast approaching – don't forget to sign up and show your support for climate change by turning out your lights for an hour between 8.30pm and 9.30pm  on Saturday 25th March 2017. Media Volunteer Jane tells us more.
Earth Hour, which is organised by WWF, started in Sydney in 2007 as a way of focusing attention on climate change. San Francisco were the first to join the movement, hosting their own event in October 2007. But, since then Earth Hour has continued to grow, and is now celebrated worldwide. In 2016, 178 countries and territories took part in Earth hour, with 12,700+ landmarks and monuments showing their support by switching out their lights.
The main way you can take part is by switching out your lights for the hour, but don't forget to sign up on the website and show your support on social media to prove that you want action now – in 2016 #EarthHour was seen by 12.5 billion people. Alternatively, if you are feeling sociable, you can organise your own Earth Hour event, or look for events near you.
Earth Hour is so much more than an hour, however. All the money raised through Earth Hour fundraising events and donations goes towards WWF projects fighting climate change. Earth hour participants have so far funded projects all over the world. For example, in 2016, a quarter of a million trees were planted worldwide following Earth Hour. Furthermore, Earth Hour works to educate and inspire people to make a lifestyle change – what can you do to make your life that bit more climate friendly?
|