Asian Style Sprouts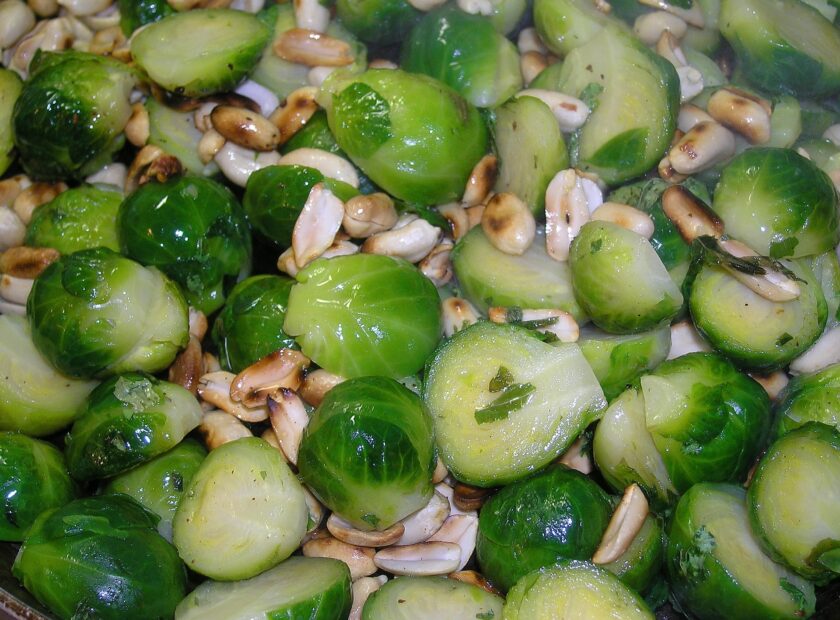 Brussel sprouts – love them or loathe them, there is a lot to enjoy about cooking and eating them at this time of year. Nutritionally they are an excellent source of vitamins A and K (good for blood and bone health, and our immune system), and high in fibre. While they may not be to everyone's taste, some experimentation with flavours and spices can transform them into the 'star of the show' on your plate.
This recipe is another favourite of our Community Chef Iain. It's a perfect way to use up any leftover sprouts from the festive season. Sprouts can also be enjoyed in curries, stir-fries, soups, and stews. They taste best when not overcooked and are deliciously crunchy when shredded raw into a salad. Have fun creating your style of sprouts!
300g                    Brussel Sprouts
2 cloves               Chopped garlic
1 tsp                     Chopped ginger or puree
4 tbsp                  Soy sauce
1                            Lemon
1 tbsp                   Sesame seeds
Chilli                     To taste
Sesame oil or vegetable oil
Method
Prepare the sprouts: Cut a little of the bottom to help remove the darker outer leaves.
Bring a pot of salted water to the boil then add the prepared sprouts. Put a lid on to bring back to the boil then remove the lid once boiling.
Remove the sprouts from the water after 3-5 mins depending on their size, then run under cold water to cool them.
When cool drain of excess water, then cut in half.
Heat a frying pan or wok on a high heat.
When hot add sesame oil, then sprouts (be careful of the oil spitting), and cook for 2-3 mins until they start to colour.
Add chopped garlic and ginger and combine well, still on a high heat.
Squeeze in the lemon juice and soy sauce and mix, now remove from the heat.
Check the sprouts with a knife to check they are soft, if not add a little water and return to a low heat till they are cooked to your liking.
Now have a taste for seasoning adding salt, chopped red chilli and lemon to your taste.
Sprinkle with sesame seeds and enjoy as a vegetable side dish or as part of a main dish.
|