A Geological Journey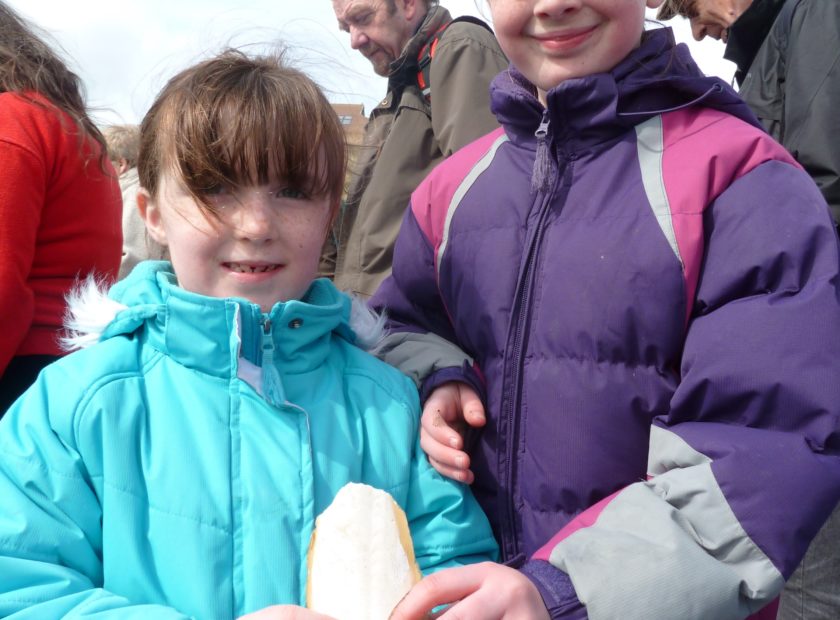 by Lisa (you can read Ross's report on the day here)
Saturday 20th April saw the return of the ever popular Wild Walks in a new and expanded programme. The first, a geology walk, focused on the cataclysmic processes that have shaped the coastline we recognise today.
The group saw evidence of our fiery past, identifying islands in the Firth of Forth as volcanic plugs, slowly eroding millions of years after first appearing and seeing the solidified lava under our feet pushed up to the surface through the movement of Earth's plates. Next we saw layers of rock laid down when Fife would have in turn looked more like the Sahara Desert, the Amazon Jungle or the bottom of the Carribbean Sea!
Throughout these layers we saw evidence of once living animals trapped by sudden changes in their environment and leaving their mark as fossils. The children in particular enjoyed this aspect of the day and even found may more modern day animals!
Reference books recommnded on the day by Tony for budding geologists are:
Fife and Angus Geology by A.R. MacGregor- best for local reference
Rocks, Minerals and Fossils of the World by Chris Pellant- a more general reference
The day was enjoyed by all and the feeling that something new had been learnt was unanimous. If the aim of the day was to encourage people to re-connect with their environment, the lively conversation and enthusiasm of the whole group was proof that the day was a huge success.
|