Asparagus Planting 30th March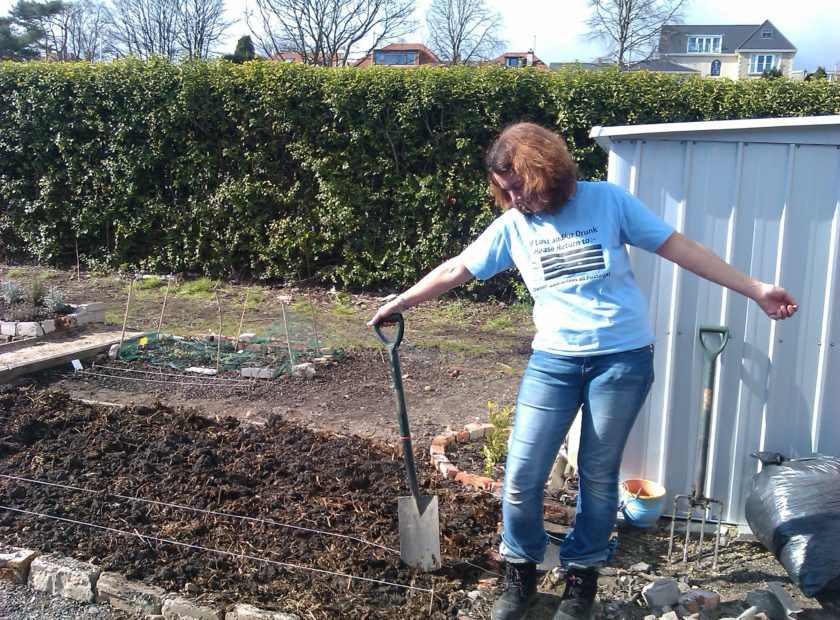 by Ross Laird
Ross is working towards his Duke of Edinburgh Award and is volunteering with us as part of this.  As well as attending volunteer sessions he's been writing blog posts for us about our activities.
The weather was warming up and the sun was finally out after the late snow. It was the last Staurday of the month and that means another volunteering session at the Ravenscraig Walled Garden. Perfect weather for planting! Firstly the blueberries were re-potted and labelled, followed by the planting of herbs. Then onto the main event: the planting of the asparagus!
Two trenches were dug by the team of volunteers and the crowns were immersed in water. Manure was previously dug in to enrich the soil. The asparagus crowns were then placed in the trenches, spaced evenly and covered with soil. The asparagus were watered and now we wait…it takes asparagus 2-3 years to start producing edible spears. This will be worth it for years to come as a keeps on producing again and again.
|