8 Ways to Have a Waste-Free Christmas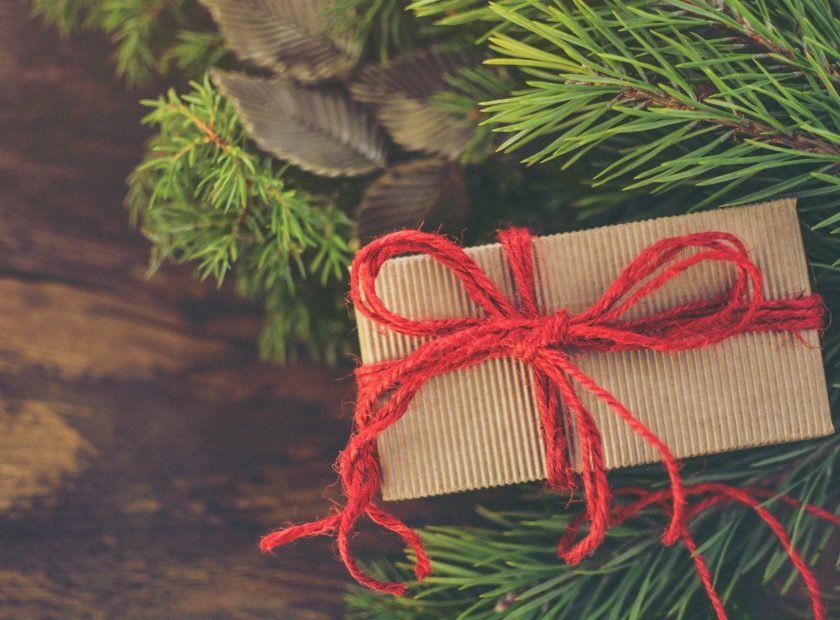 Welcome to my Christmas blog! I'd like to reduce my waste this year, so I'm writing you this Christmas waste-free blog, to say it's nice to be waste-free, I would like to write about all these things, for your eyes and mind to see, so hop aboard the turntable and step into a waste-free Christmas with me!
Looking to have a waste-free Christmas this year, but not really sure where to start? In this blog, we look at eight ways to have a waste-free Christmas.
1. Food Leftovers
One of the major wastages from Christmas Day is food. There are a lot of different ways you can use your leftover food. The most popular leftover in my house is turkey! Depending on the size of turkey you buy for Christmas, turkey sandwiches could be a good lunchtime meal for a good few days after.
If turkey sandwiches are not your thing, then healthier options are available. If you have leftover vegetables, you could make Turkey Noodle Soup – turkey, carrots, onions, peas and noodles would be ideal for this. Another meal that could be made is a Shepherds Pie – you can use leftover turkey, stuffing, mashed potatoes, gravy and vegetables.
Other meals you could make with leftover turkey are turkey quiche, turkey stir fry or turkey curry. Fried rice could also be a good meal for any leftovers you might have.
A good way to use up Brussels sprouts is to make soup out of them.
By the time you get to your Christmas pudding, you may be feeling rather full up and may not be able to eat it all! If you do come across this scenario, Christmas pudding can be put in the freezer and turned into ice cream which you can eat at a later date.
All the extra food you have leftover could also be frozen. You will be amazed at the amount of food you can freeze (including cheese!).
2. Christmas Wrapping Paper
You spend money buying wrapping paper and take all that time to wrap the presents for your loved ones, then on Christmas morning the paper gets ripped off like there is no tomorrow and is usually thrown in the bin. Instead of throwing your wrapping paper in the bin, you could use it to make other things such as:
Fashion Envelopes
Wrapping paper bunting
Paper confetti
Line boxes which contain something fragile
Line plain-looking bookshelves/drawers
Create bows for presents
Cardboard tube art
Christmas tree paper cone
If you don't want to do any of these things with your wrapping paper, then make sure to put your paper in the correct recycling bin!
3. Christmas Cards
Christmas cards are very common to give out, but after Christmas is done it can be easy to just discard them and then do it all again next year. Instead of just throwing them away, you could use your Christmas cards to create gift cards for next year, saving you a little money in the process.
An alternative to buying Christmas cards is to donate the money you would spend on cards and stamps to help vulnerable people in Fife stay warm this winter. You can donate directly to Cosy Kingdom's Help Fuel Fife Folk campaign or you can send a Christmas e-card and donate!
4. Decorations
Decorations for the tree, the window or the ceiling, all have their own life span and there will come a time when you will need to update those decorations. One idea for the old decorations is to put them up in kids rooms. The kids will love decorations in their own room and it's a good way to save money by not getting two brand new sets of decorations.
Switch to LED Christmas lights to save on energy. LEDs use 90% less electricity than normal Christmas lights and they last longer making them a much better investment.
5. Christmas Tree
If you have a real Christmas tree which is growing a bit old and you are thinking about getting a new one for next year, then you can see if the council can collect your tree to chip it up. If you have a tree which has roots then you can re-plant it in your garden or keep it in a pot to reuse next year.
 6. Cook Smarter
When cooking your Christmas dinner, make sure you use the correct sized pan and ring for each job and also keep the lids on your pans to reduce heat loss and cooking time. Also, consider using the microwave for smaller tasks.
Also, it is a good idea to keep the oven door shut as much as you can and make large batches of food whenever possible to improve your energy efficiency.
Another way to save energy over the Christmas period is to defrost food overnight rather than microwaving it and make sure that warm food cool down before putting it in the fridge.
7. Use Candles
Lighting candles could be a good alternative for saving energy this Christmas. Using candles uses no energy and can provide very nice mood lighting!
8. Make Memories
And finally instead of buying a present that might end up in the bin, or left in a cupboard for months to gather dust, you could buy your loved one an experience. A nice meal out, gig or musical tickets, a short break or a spa day could be the perfect gift idea to give that special person in your life an unforgettable experience.
I hope you have found this useful in your quest to have a waste-free Christmas. I hope you all have a great Christmas!
|