World Environment Day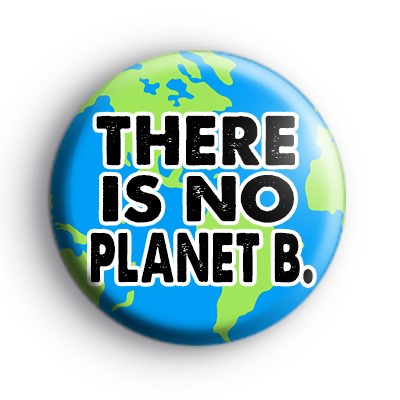 Our Media Volunteer Bryan talks about what is happening this year for World Environment Day in his latest blog. 
Saturday (5th June) marks an important date in the calendar – World Environment Day.
There are no prizes for guessing what the subject matter is, but what exactly does this day involve?
What is World Environment Day?
World Environment Day aims to encourage businesses, governments and the public to engage in environmental issues.
The theme varies yearly and is hosted by a different county every year. It began in 1974 and since then has been celebrated every year on 5th June. 
Pakistan is the host for 2021, and this year focuses on ecosystems.
Ecosystems are essential to life and the health of the planet, but there is some concern regarding their global decline.
Forests and wetlands are reducing at an alarming rate. Every year, 4.7m hectares of forest are lost. That's equivalent to one football pitch every three seconds.
Meanwhile, over the last century, the world's wetlands have reduced in half. 
The United Nations (UN) have declared this decade as a rallying call to protect and preserve the world's ecosystems.
The deadline is 2030, which is also the target for the UN's Sustainable Development Goals (SDGs). Scientists have identified this year as the crucial point where we can prevent catastrophic climate change.  
The impact of COVID-19 has undoubtedly set back progress in meeting this target.
However, some countries are already taking action to help restore ecosystems. Host country Pakistan has hired tens of thousands of people who lost their jobs during the pandemic to plant saplings.
They launched the 10 Billion Tree Tsunami Programme in 2018,  which was allowed to continue during some lockdown restrictions. 
The UK plans to invest up to £40m as part of the Green Recovery Challenge Fund. It aims to help to safeguard up to 5,000 jobs in nature conservation, as well as resorting forestry and peatlands.
Ireland is also investing in rehabilitating peatlands and increase wetlands for endangered species such as the grey partridge. 
COP26
The main issue of ecosystems raised at 2021's World Environment Day will be one of the main goals discussed at COP26 in Glasgow, which will be held in November this year.
This is held by the UN and brings together almost every country for a climate summit called COPs ('Conference of the Parties').
More than 190 world leaders are due to arrive in Scotland, and will be discussing the following goals:
how to reach the 2030 goals in reducing emissions, and achieve net-zero by 2050;
help protect communities and natural habitats;
ensure countries are investing money in tackling climate change and make sure we are working together to make the goals outlined in the Paris Agreement a reality.

 
The future
World Environment Day and COP26 highlight just how urgent we need to act. In order to save our ecosystems and hit the 2030 SDG targets, the whole world needs to act together. 
|