Waste Re-use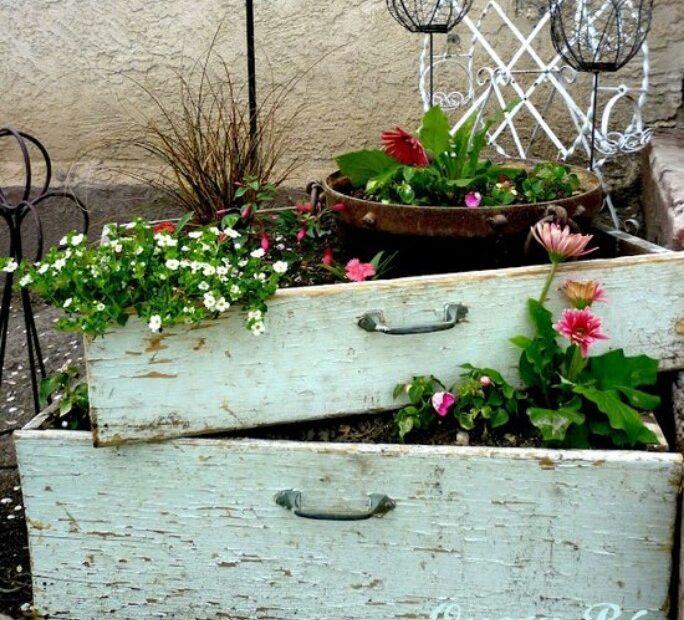 It's amazing what some household items can be re-used as and not only does this conserve waste, but it avoids the need for buying and using more materials.  This helps prevent more damage to the environment and also saves the household money.  Some ideas I've shared are straightforward whereas others require a little DIY, but all achieve the same purpose of conserving waste.
Empty jars can be washed and used as desk organisers or for make-up brushes and glammed up with a bit of paint or a ribbon around the neck.  Candle holders can be made from jars and bottles and are great for outdoors in the summer.
Empty tin cans can be used to make lovely herb gardens in the kitchen or outdoors, simply pierce a few holes in the bottom of the can so the water can drain out.  Visit this website for more ideas to turn old cans into stylish accessories for the home.
When travelling empty tablet bottles are a perfect size for shampoo and a mini first aid kit.  They can also be used in the home for storing cotton buds, bobbles, kirby grips and for organising batteries.
Old facecloths, t-shirts or even socks make super dusters and window cleaners, simply cut the fabric into the size you need.
Instead of throwing toothbrushes out every few months re-use them for cleaning awkward areas such as around taps, for cleaning grout or even as a suede brush for shoes.  They also make excellent eyebrow brushes!
The plastic bags inside cereal boxes are good for wrapping sandwiches for packed lunches or as freezer bags using clips.  If running short of clips, clothes pegs are an excellent substitute!
Don't throw old furniture out!  The drawers can be revamped into wonderful garden planters.
Drawers can also be decorated and used around the home as rustic storage pieces.  For more ideas on projects for re-using drawers visit this website.
Finally,  make a bird feeder from an old ketchup bottle, I love the idea of re-using plastic waste to help the wildlife in the garden and it's so simple to make, visit this website for the tutorial.  
To learn more about reducing waste, why not come along to our Re-use and Repair Fest.
|