Traditional Apple Wassail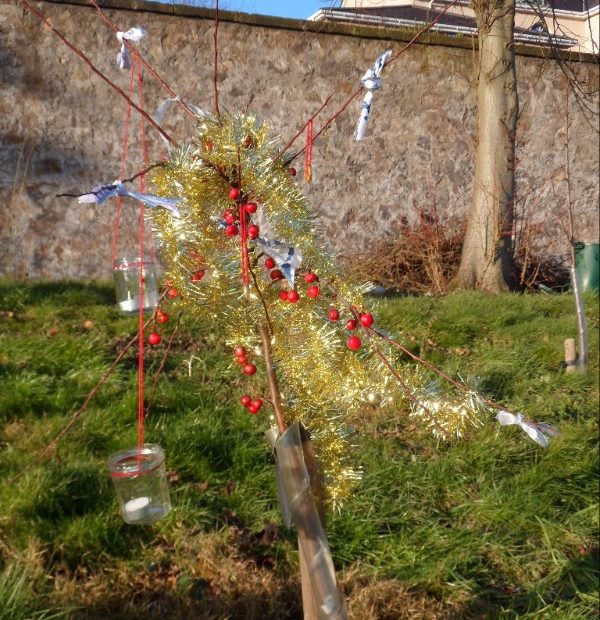 Saturday 21 January, 1.30pm – 3.30pm, Ravenscraig Walled Garden
It's time for our annual celebration of a bumper apple harvest in 2016. We have revived the ancient custom of 'wassailing'  in our Community Orchard at Ravenscraig Walled Garden. The word 'wassail' comes from the Anglo-Saxon phrase 'waes hael', which means 'good health'.  Help us perform a traditional wassail which will includes storytelling, singing, poems, and noise to welcome the new growing year and say thanks for a fruitful harvest.
You can sample traditional wassail drinks and food made from apples, so come and join us for some winter amusement to keep away the cold and gloom.
Please dress warmly with appropriate footwear for January days. The ground is uneven in our orchard too. There is no need to book, just come along.
For more information call us on 01592 858458, e-mail info@greenerkirkcaldy.org.uk or pop into our High Street Hub at 254a High Street, Kirkcaldy, Wednesday to Saturday 10am to 4pm.
|