Top Tips for Recycling Food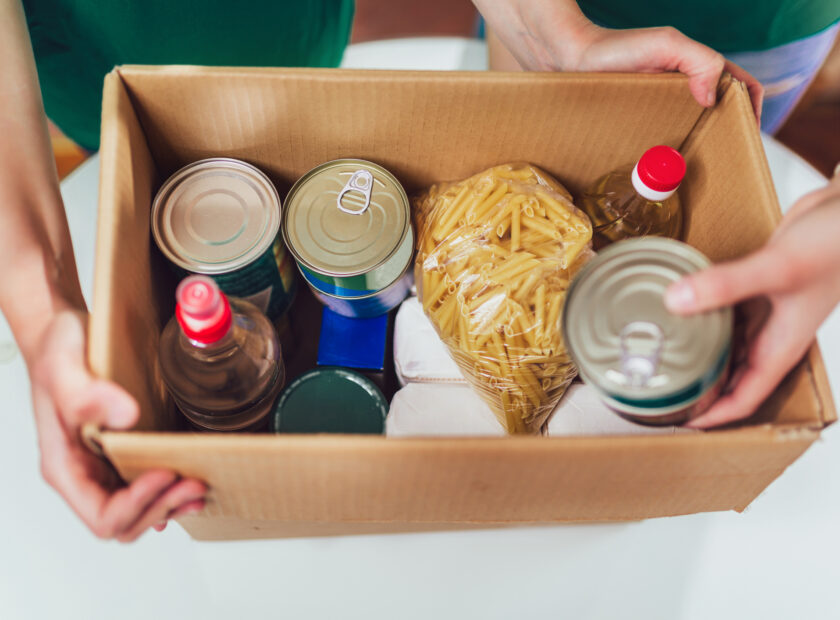 Our Media Volunteer Flora gives us her top tips on recycling food in her latest blog. 
Reducing our food waste is an extremely important way in which we can reduce our environmental impact, but it is also one which we often find tricky to do! Recycling food is a brilliant way to limit food waste so here are a few tips that may help the next time you are lacking inspiration. 
Get creative with leftovers
Next time you find yourself with leftover food in the fridge, try using the internet to search for leftover recipes using what you have. You may surprise yourself with the options available! Recipes that combine your leftovers with store cupboard ingredients are particularly good as they will not generate even more leftovers and are relatively fuss-free. 
The next time you have some of these common leftovers available, why not try giving these ideas a go:
Cooked chicken:

Good for fajitas and curries or in sandwiches or wraps for lunch.

Vegetables left from a roast dinner:

These are tasty when fried up with onion in a hash. Serve with a fried egg and your favourite chilli sauce. 

Fruit that you're struggling to use up:

Either make a smoothie or add a little sugar for a new and exciting fruit crumble combination!

Bread: If the rest of your loaf of bread is looking a bit stale you can turn it into breadcrumbs and mix with herbs and seasoning for a tasty topping on a pasta bake or anything else that goes in the oven. For a sweeter option and a good family pudding, use in a bread and butter pudding.
Yoghurt: Plain yoghurt can be used to make quick and simple flatbreads with just flour, seasoning and oil. Make your curry night more interesting!
You can have a look through our recipe page to see what you can do with your leftovers!
Donate store cupboard items to a food bank
If you have items in your cupboards with long shelf lives that you know you're not going to use, donating them to your local food bank will ensure that somebody in need benefits from them. Places such as supermarkets, community centres and schools will often have collection points.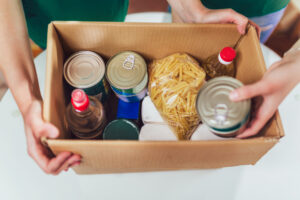 Food scraps for the birds!
Foods such as unsalted meat scraps, suet, mild cheese scraps and pastry scraps are all good for a variety of your garden bird species! Please be careful of where you are leaving food to avoid attracting unwanted visitors, including your own pets. Make sure to check bird suitability before leaving new food types. 
Add food waste to your compost bin
If you are green-minded in the garden then food scraps can be a valuable addition to your compost. Good compost is made from roughly 50% nitrogen-rich material and 50% carbon-rich material. Fruit and vegetable scraps and teabags (that do not contain plastic) fall into the nitrogen-rich material category, so when added with these proportions in mind, they can help you produce some high-quality compost for all of your gardening needs!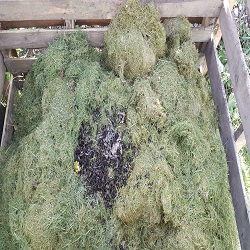 Hopefully, at least one of these tips will come in handy and help you to recycle more of your food at home!
|