Too Good to Waste – Greener Kirkcaldy's Annual Gathering and AGM 2018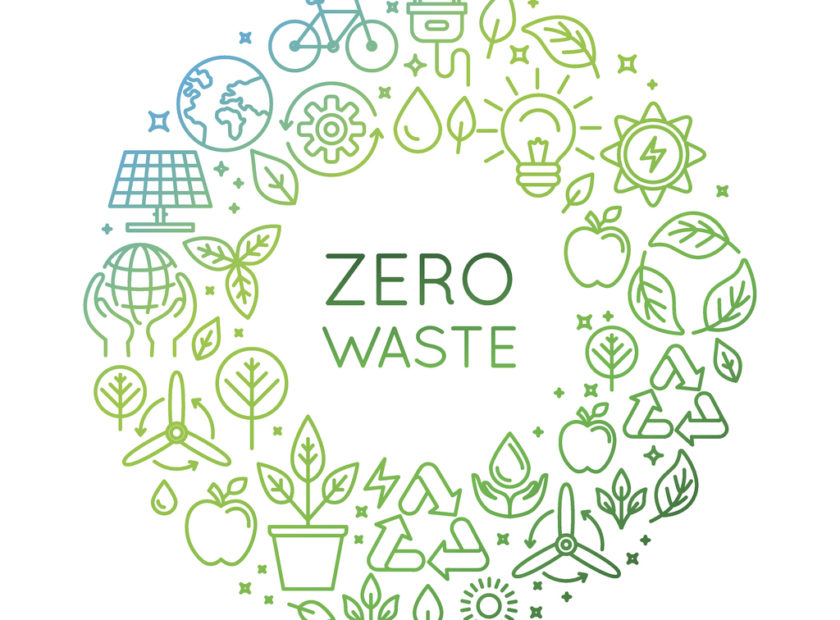 On Saturday 18th August, we held our Annual Gathering and AGM at Adam Smith Theatre, Kirkcaldy. Our theme this year was 'too good to waste', exploring how communities in Scotland are working together to make waste useful by turning rubbish into treasures.
Annual General Meeting
The event kicked off with a short Annual General Meeting where a summary of Greener Kirkcaldy Accounts 2017, our new strategic plan and our annual report were presented. An election of management committee members also took place and was followed by an update on developments within Greener Kirkcaldy.
A few words from our CEO
Suzy Goodsir, Chief Executive of Greener Kirkcaldy, kicked off the Gathering by highlighting that the theme of the day was chosen as we care about protecting our natural environment and making good use of precious resources. A lot of energy and resources are used to make things: and when we throw things away, they are wasted. We want to encourage people to recycle more and dispose of their waste responsibly; but more importantly, we want to reduce the amount of stuff that we buy in the first place.
Suzy spoke about key achievements over the past year April 2017 – March 2018. A summary of these are in our Annual Report. Suzy also highlighted key projects that we are planning as part of our Strategic Plan 2018 – 2023.
Suzy also updated the Gathering on the latest developments towards realising our vision for a Community Food Hub for Kirkcaldy. It's based at 2 sites: our new Training Garden at Ravenscraig Walled Garden near Dysart, and a town centre Hub on East Fergus Place. In July we appointed a contractor, local company John Smarts & Son, and they started work. The project is due for completion in February and we will open to the public soon after that. We celebrated the opening of our Training Garden at Ravenscraig Walled Garden in January. It has a growing area, a polytunnel and an indoor classroom building constructed from recycled shipping containers. We're using it to run even more workshops and increase our volunteering.
Our 'Too Good to Waste' Speakers
Zero Waste Scotland – Chris Morrison and Miriam Adcock
Our first guest speaker was Zero Waste Scotland. Chris Morrison spoke to the Gathering about 'Zero Waste Towns' – towns funded to work collaboratively across the whole community towards zero waste: residents, business and organisations. New policies and plans in Scotland since 2010 have helped to lever changes across all sectors and commitment to action at community level. This led to funding to deliver community demonstration projects. Dunbar and the Isle of Bute were Scotland's first Zero Waste Towns. In Dunbar, education, re-use projects and community engagement were key to driving success and change in the town on a range of zero waste issues. Three new towns have been funded more recently – Perth, Leith and Edinburgh. The latest round of funding will focus on 'action on plastic'. Actions could include sharing assets such as reusable items for events i.e. crockery and cutlery instead of single-use, separate charges for single use items and coffee cup deposit return schemes.
Chris was followed by his colleague Miriam Adcock who highlighted some key stats on plastic:
There are 1 billion plastic bottles on the market in Scotland every year
15,000 tonnes of plastic bottles in residual waste could be worth between £375,000 and £1.95m if recycled instead
Scotland generates 2 million disposable coffee cups a year
Miriam emphasised how we all have a role to play in minimising plastic waste and any unavoidable plastic needs to be designed to be used for longer.
We also heard about the Scottish Government's commitment to introducing a deposit-return scheme for single-use drinks containers. This means that the cost of drinks will include a 'deposit' on the item at the point of sale. Zero Waste Scotland is looking at a range of options to identify what the best approach will be for Scotland. You can give your views on this by responding to a public consultation on the proposed scheme.
The Gathering participants took part in two interactive discussions: 'Where do we put our packaging?' and a table conversation on what 'I', our community and business can do to make changes to reduce waste. The responses from this discussion will be written up and reported on separately.
Resource Efficient Solutions – Carolyn Bell
Our next speaker, Carolyn Bell from Resource Efficient Solutions, spoke about what is happening in Fife around waste management. While Fife has some of the highest rates of recycling activity in Scotland, the cost of managing waste is high and a lot more can be done to reduce waste. In 2016, Fife council landfilled 112,000 tonnes at a cost of £9.5 million in landfill tax costs. Resource Efficient Solutions are currently consulting on a Sustainable Energy Climate Action Plan for Fife to look at actions that can be developed and hear what projects local groups are working on that can be included.
Fyne Futures Ltd – Reeni Kennedy-Boyle
The final speaker was Reeni Kennedy-Boyle, General Manager of Fyne Futures Ltd: an island based social enterprise that helps residents, businesses, and organisations manage waste through a creative programme of activities. Fyne Futures Ltd was funded by Zero Waste Scotland and Bute is Scotland's first Zero Waste Island. The demonstration project was established through a clear strategy to reduce waste:
Changing views so that waste is viewed as a 'resource' and not something of no value
Developing integrated approaches to sharing resources
Involve the whole Island and not specific areas or 'hot spots'
Multiple benefits as a result of the project: environmental, social, economic, employment, and community
Smart activities – with lots of learning and knowledge to share
Sustainable activities
The project also needed to bring positive change to the current situation at the time:
Waste was being shipped off the island as their landfill site was closed
The cost of managing waste was high
There were national targets for reducing waste and these needed to be made relevant to the community
Island residents needed to understand the 'Waste Hierarchy' – previous initiatives had resulted in people being Climate Change aware but not considerate of consumerism and behaviours
There needed to be a focus on waste prevention and opportunities for re-use
They needed to improve recycling, with more options to do it
They needed better solutions for dealing with bio-degradable items
The benefits for people to get involved in the project needed to tangible. People needed to have answers for their own reasons to get involved: 'what's in it for me?' and 'Bute as a community?' Apart from the environmental impacts, could any reduction in landfill taxes increase the local authority budget to spend on other things in the community? Businesses could become more resilient and it would bring a greater sense of pride, community spirit and ownership of community activities.
Some of the impacts from the demonstration have been:
Food waste – community activities on composting, cooking courses, and engagement with the local supermarket and retailers on waste solutions. The local craft brewery collected waste bread and re-used it to make beer. Their initial target was to divert 15 tonnes of food waste from landfill – they achieved 25 tonnes. They also established a leftovers scheme with local cafes and restaurants – 'Good to go' bags to take away the edible remains of food.
Marine litter – Beachwatch Bute audits and regularly clears litter from the beach. Engagement with the local fishing fleet and special bins for fishing waste made great improvements too. Litter pickers and waste bags were also placed near beach seating to encourage everyone to pick up waste too.
Tenement properties – engagement with tenants looked at disposal of waste. Labels for bins in different languages helped people who didn't speak English as the main language.
'Inspire, Educate and Empower' – a broad range of community activities enabling people to learn skills to reduce, re-use and repair.
'Freebies Rothesay' – a Facebook swap page. On average 350 items are swapped per month.
While there have been challenges along the way, Bute is well on its journey of competing with Zero Waste Europe towns who have higher levels of waste reduction. Overall, the main impacts have been:
More people are making changes
Business is improving and changing behaviour is a sustainable way
Re-use and Repair Fest
The Gathering was followed by our 'Re-use and Repair Fest', where we had a variety of stalls showing how to repair or upcycle common household items. We were joined by a range of local groups and organisations:
4eyedimensions made magic wands from chopsticks
The Thrifty ladies made items out of glass jars and plastic bottles
Volunteer Rachel made paper flowers from books
We made waste owls from scrap metal
Clarabella Christie and our sewing volunteers made phone covers from curtains
Furniture Plus joined us with an information display about their services
Volunteer Rory showed us how to upcycle electronics
IT expert Sherv shared tips on computer maintenance
The Ecology Centre shared information about their brand new Tool Library
Penny from Creatrix Crafts showed her upcycled jewellery
Handyman Gary made bird boxes from old decking and scrap wood
Dr Bike Dave's Bike Shed was on hand offering bike repairs and maintenance
|