The open day at the allotments in Ravenscraig Walled Garden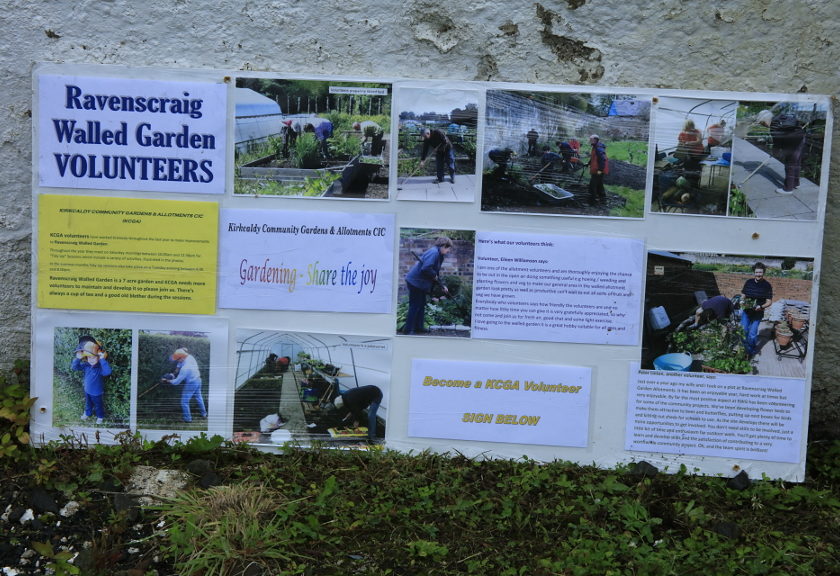 Last Sunday, Kirkcaldy Community Gardens and Allotments held an open day at Ravenscraig Walled Garden and Greener Kirkcaldy garden volunteers and staff were there offering tours of the new Community Training garden and orchard. The miserable weather did not stop us from being happy to serve tea and coffees to visitors, and to sell cakes made with fruit grown in the garden.
Lots of people stopped by for a chat, including some people who are new to Kirkcaldy and were looking for local activities to join in with. Quite a few people were intrigued by the "Walking Onions" – a plant that is new to me as well!
Walking onions have a bulb at the base, just like ordinary onions, and this bulb can be harvested as normal. The key feature of this type of onion is that it grows three new small bulbs at the top of the stalk and these can be planted to give new plants.
Greener Kirkcaldy also sold some of their surplus crops, raising a bit of money towards next years seed.
Despite the poor weather, a good day was had by all!
|