This week in the Eco Shop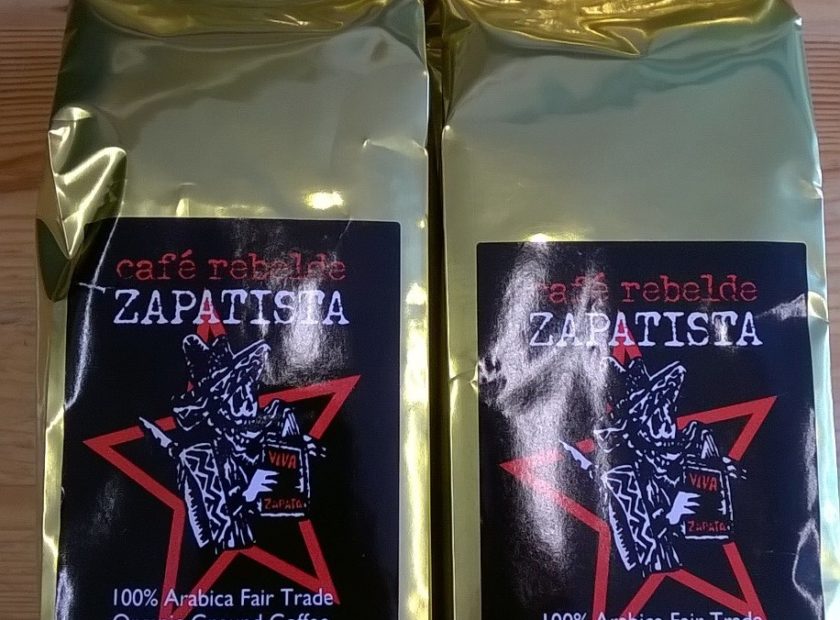 In our Eco Shop this week: Back – by popular demand.
You requested it, we re-stocked it!
Zapastista ground coffee, by Café Rebelde, has returned to our shelves this week. With a chocolately, slightly bitter taste, its full flavour makes a good every-time-of-the day coffee. Grown by farming communities in Chiapas, South East Mexico, the coffee is sold through Essential Trading, which ensures the farmers receive a decent return.  This has helped to strengthen the communities that produce it,  as well as funding a number of clean water projects
Zapatista is just one of the Fairtrade coffees we stock in our Eco Shop, supplying you with coffee that doesn't just smell and taste good, but does good, too.
Plus – back in stock – Fairtrade chocolate hazelnut spread – the ethical alternative to Nutella. Try on toast in the morning, melted into warm brioche, or spread between the layers of chocolate sponge cake.
|