There's no planet B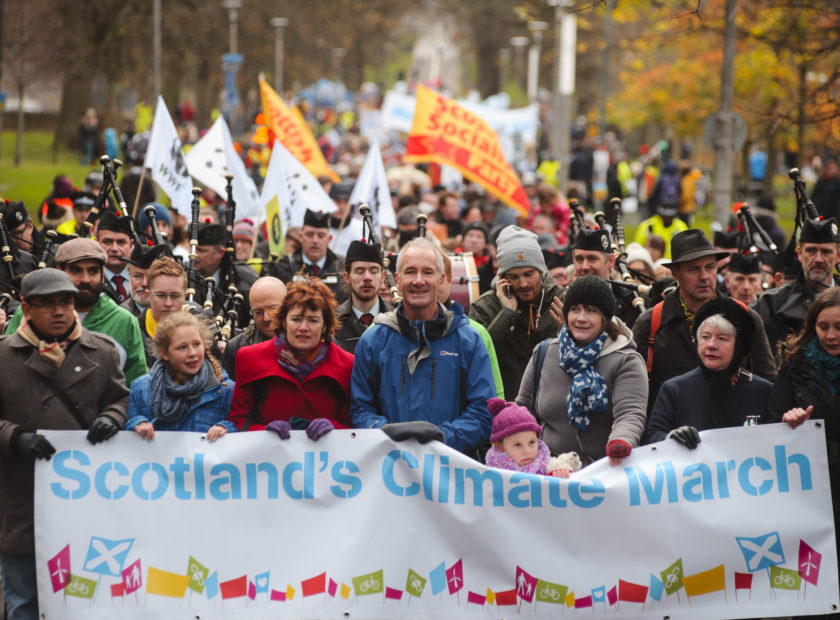 Climate change is big news this year
Sir David Attenborough's BBC documentary 'Climate Change – The Facts' aired in April. It clearly explained the science of climate change and the impacts that are already being felt around the world. It also set out the measures that we should take to safeguard our environment for future generations. The weather this summer has underlined the issue. We have had record-breaking temperatures and widespread flooding – a taste of the extreme weather predicted by climate change science.
Young people around the world – inspired by Swedish activist Greta Thunberg and other school strikers – are demanding strong and swift action.  It's inspiring to see so many young people speaking out and it feels to me like public opinion has shifted. More and more people are talking about climate change, its impact on our lives and what it might mean for future generations.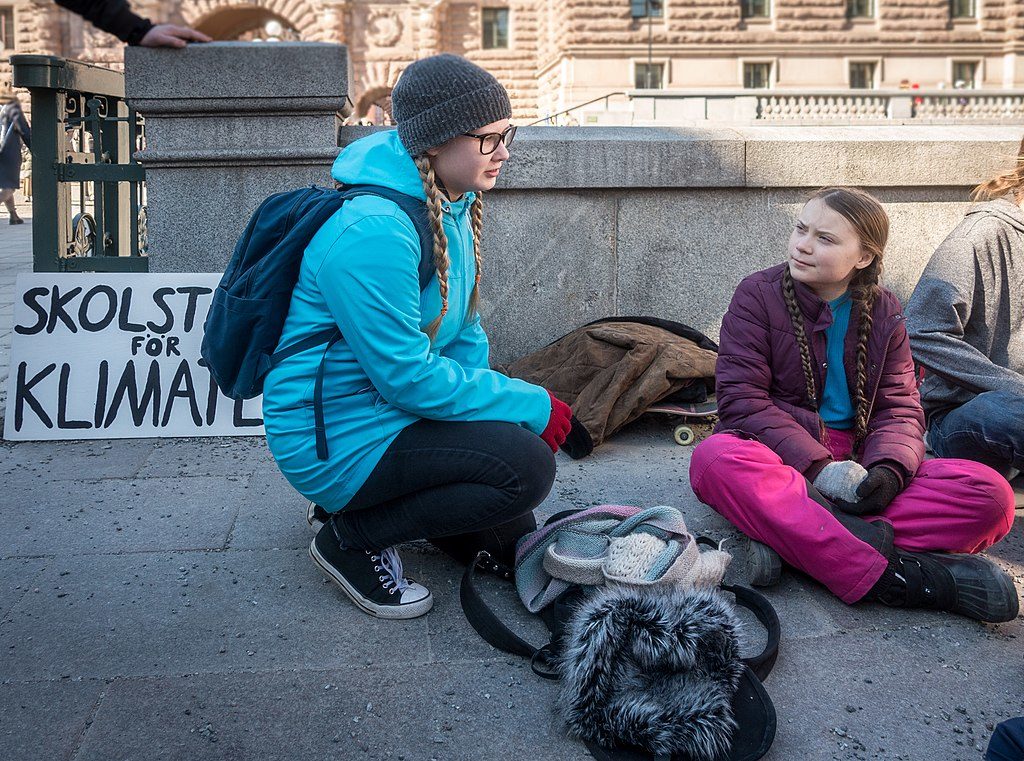 In 2009 a group of local volunteers started up Greener Kirkcaldy. We wanted to do something local and practical about climate change. Since then, we have helped thousands of people in Kirkcaldy to go greener by learning new skills, making their homes more energy-efficient, and making more environmentally-friendly choices. We now want to step up to the challenge of helping our town do its bit to tackle the climate emergency.
Most people now accept the need to act. But what to do, and who is responsible? It's easy to say that something must be done or to wait for others to take a lead. I think that we all need to play a part in the solution, and to act now. As Greta Thunberg says: Our house is on fire, let's act like it!
What do we need to do?
The science tells us that we must prevent temperatures rising 1.5°C above pre-industrial levels, to reduce the risks and effects of climate change. To do that, we will need to achieve 'net zero' carbon emissions globally by 2050. Net zero means that all the remaining emissions are offset by things like planting trees, which remove CO2 from the atmosphere.
The UK government's Committee on Climate Change was set up in 2008 to advise government on reducing greenhouse gas emissions. It recently set out an excellent routemap in the Net Zero report and infographic. The Committee also recently published a detailed report, Living Carbon Free, showing what this means for households.
Every part of society – individuals, communities and all levels of government – will need to act.
As individuals, we all make choices about our own contribution to carbon emissions. We choose what we buy, what we eat, where we go on holiday – and many more decisions each year. The average UK household has a carbon footprint of 8.8 tonnes in 2017. The graphic below shows how that is made up, how it has changed since 1990 (well done us!) and how much further it needs to change.
This means we need more energy-efficient homes, which have the bonus of being cosy and cheaper to heat. It will require changes to how we heat our homes, with more heat pumps and district heating systems rather than gas boilers. It will also mean lifestyle changes around our transport, diet and air travel.
Communities can do amazing things to tackle climate change when people get together with a shared vision.  For example Edinburgh Community Solar Co-operative, whose members raised £1.5 million to put solar panels onto the roofs of community buildings across the city.  In Coupar Angus, the Cycling Hub is getting people of all ages and abilities cycling instead of using the car, running a community bike shop, family events and sociable group rides. And the Rosyth EATS group grow fruit and vegetables for local people to 'help themselves' to. The rest of their harvest is given to community groups and good causes, meaning more people eat healthy produce with zero food miles.
If you don't have time to get very involved in a local group, you can still be a member or supporter. And simply talking to your friends and neighbours about climate change helps to raise awareness. That might just inspire someone to think differently.
Governments also have a huge role to play, at local, national and international levels.
Locally, Fife Council is currently developing Fife's Sustainable Energy and Climate Action Plan, which will set out the projects planned in Fife to reduce carbon emissions. The Scottish Government has committed to a target for 'net zero' emissions by 2045 – faster than the UK's target of 2050. The UK and Scottish governments have both acknowledged the emergency and shown leadership internationally. The UN's Paris Agreement, aiming to limit the increase in global average temperature to 1.5 °C, has been signed by 194 states. Climate change was high on the agenda of the recent G7 meeting.
Much more needs to be done though, at all levels of government. We can help make that happen by making sure our elected representatives know how we feel about climate change, and encouraging them to take the strongest action.
What next? 
Greener Kirkcaldy is going to be publishing a series of blog posts about climate change over the next few weeks. We will share our plans for reducing our own carbon footprint, and we will share ideas for how local people can get more involved: as individuals, as part of our community, and as active citizens.
To start that off, we have three suggestions for actions you could take right now:
Get your home energy use under control before winter – book a home energy advice visit from our free and impartial Cosy Kingdom service
Join a local community group to take action on climate change – if you live in the Kirkcaldy area you could join Greener Kirkcaldy
Sign this petition asking the Scottish Parliament to commit Scotland to urgently reduce emissions now and over the next decade
Let's all be climate leaders!
|