The results are in! Reflecting on The UN Climate Conference in Glasgow – Cop26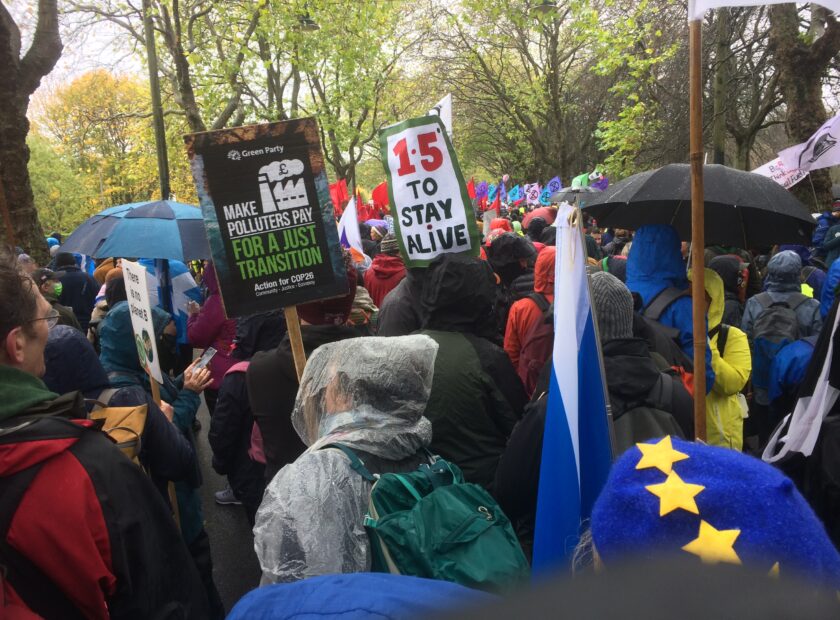 The climate summit made some positive steps but it was also disappointing. The final agreement is not as strong as we wanted it to be. But it does commit each country to revisit and strengthen their emissions targets in 2022.  The science tells us that we need to limit the rise in global average temperatures to 1.5 degrees. That aim is still within reach, if only just.
What did the countries agree in Glasgow?
For the first time at a COP conference, there was an explicit plan to reduce use of coal. Coal is responsible for 40% of annual CO2 emissions. But countries only agreed a weaker commitment to "phase down" rather than "phase out" coal after a last minute change.
World leaders agreed to phase-out subsidies that artificially lower the price of coal, oil, or natural gas. But no firm dates have been set.
Leaders from more than 100 countries signed the Glasgow leaders' declaration on forests and land use and promised to stop deforestation by 2030.
A scheme to cut 30% of methane emissions by 2030 was agreed. Methane is currently responsible for a third of human-generated warming.
More than 400 financial institutions agreed to provide more money for green technology. It means that many major pension providers will consider investing in more environmentally friendly sectors.
Other important agreements
The UN Climate conference also acted as a backdrop to the Glasgow Food and Climate Declaration  which was officially presented by 100 local governments at Glasgow City Chambers. The declaration is a commitment by subnational governments to tackle the climate emergency through integrated food policies. It was initiated by Nourish Scotland with Glasgow City Council and others.
And there was a glimmer of hope in relation to oil and gas. The Beyond Oil and Gas Alliance (BOGA) was formed at cop26. The Alliance is led by Costa Rica and Denmark and has another six full members: France, Greenland, Ireland, Quebec, Sweden and Wales. Each member will commit to ending new licensing rounds for oil and gas exploration and production. They must also set an end date for oil and gas production. The alliance of governments is the first of its kind committed to phasing out the production of oil and gas.
Greener Kirkcaldy's response
Here at Greener Kirkcaldy, the outcome of the summit has made us more determined. We will continue to work locally to raise awareness, build capacity, and support our community to take action on climate change.
There are community groups all over the world working towards a more sustainable future. The stories from Glasgow in this blog post are inspiring. In Fife, a network of community groups including Greener Kirkcaldy is working with Fife Council and Fife College on the Climate Action Fife project. In September, 900 Fifers took part in Line in the Sand events to show their support for urgent action. We believe that community groups have a key role to play in building the movement for change.
If you agree, we would love you to join us by becoming a member of Greener Kirkcaldy.
|