11 ideas for a climate friendly Christmas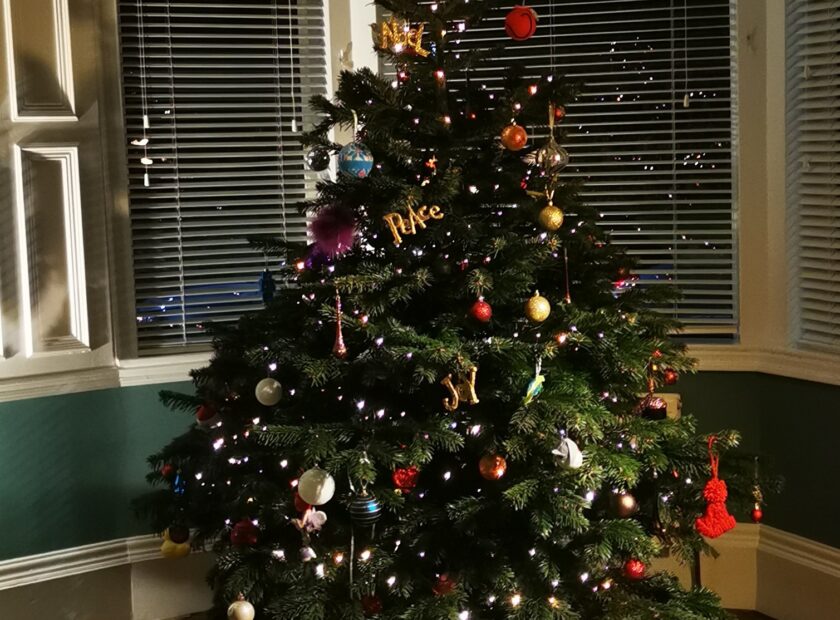 Gifts galore, gut-busting banquets, glitter-drenched decorations, crummy crackers, gimmicky Santa hats…
For all of the joy these things bring at Christmas, there's also an underlying moral aspect that I (and many of us) are becoming more wary of.
What is the climate impact of our festive indulgence?
With COP26 sitting directly in front of peak festive season, this year it's harder than most to brush those feelings under the carpet. Does a climate-friendly Christmas have to compromise on the things we enjoy? Absolutely not.
It may still feel early, but as we start to plan ahead for Christmas, here are some ideas for climate friendly festivities. And they won't have you labelled as a Christmas Scrooge!
Buy presents people genuinely want or need.
Whether you employ a bit of stealth or are a bit less subtle, try to suss out what the recipient wants before making any impulse buys. How many times do we resort to buying something with good intentions, but they just take up cupboard space? Garish socks. Chocolate fondue sets. Weirdly sized tumblers. Another mug. You get the idea.
Think carefully about gift sets.
How many toe separators, dried up nail varnishes and congealed body lotions do you have lurking in your bathroom cupboard? Gift sets look nice and appear to be good value, but they come with lots of packaging and usually contain only one or two useful things, and several useless things.
Look for items with less packaging and genuine usefulness.
Level-up the chocolate-to-packaging ratio.
Selection boxes – much like gift sets – have a disproportionate amount of packaging when compared to the actual goodies inside. This can be a little underwhelming and wasteful. There are oodles of yummy ethical, sustainable chocolates out there to be had, so surprise them with something a bit different (and a better chocolate-to-packaging ratio!).
Value experiences, not things.
In general, gift experiences are less wasteful as they involve doing something, rather than creating more 'stuff'. Get tickets to an event or a show, a massage or plan a day out. More memories, less waste.
Consider donating to charity on someone's behalf.
Instead of a physical gift, they might get more meaning from helping to save a rainforest, or preserve a habitat for example. It's all about knowing the recipient, but it could be a gift that keeps giving for a lifetime.
Use recycled, recyclable or reusable wrapping paper.
I love pretty wrapping paper. But so much wrapping paper is adorned with bits of glitter or coated with plastic. Look for wrapping paper that's 100% recyclable. Or alternatively, use reusable wrapping paper such as bags or sheets made from fabric.
Use biodegradable glitter.
On the glitter front, I feel very strongly that Christmas is not Christmas without a wee bit sparkle. The good news is that biodegradable glitter is pretty easy to find nowadays for all your festive crafting.
Plan Christmas meals well.
It happens every year. The threat of the supermarkets being closed for one whole day brings out our inner hoarder, buying enough food for seven Christmas dinners. Blinkered by the allure of pigs in blankets and in pursuit of the perfect dinner, we lose sight of the waste. Plan each meal and course, shop local where you can, go easy on the animal products. Make good use of your freezer and have a plan for any left overs.
Don't let your Christmas outfit be a one hit wonder.
Last Christmas was a little restricted on the social front, so all being well, many of us will be looking forward to a merrier time this year.  When planning your wardrobe consider reusing, renting or swapping outfits with friends.
Thrifted clothing is surging in popularity, so sites such as Vinted, DePop or eBay are a great place to go. Or have a look in local charity shops.
If you have outfits in your wardrobe that you can no longer wear, gift them to charity, a friend, or sell them on one of the aforementioned sites.
Decorate thoughtfully.
Before indulging in the latest insta-worthy Christmas tree fad, think before buying a whole new 'wardrobe' for your tree. Personally, I think there's nothing lovelier than a tree adorned with a colourful mashup of decorations gathered over the years, each with a story to tell.
If you want to buy new decs, buy them to last. How nice would it be for your grand kids (or their kids) to be using them, telling their story, connecting them to a little memory of times gone by.
Alternatively, make your own biodegradable decs. Pine cones and biodegradable glitter, for example. The more opportunities for creativity, fun and family time the better!
Find the right tree.
I'm not sure there's a perfect answer, but there's a less 'bad' answer. Avoid buying poor quality plastic trees, as ultimately the production process, short lifespan, poor value and then landfill is not good.
If you prefer a 'fake' tree, buy a quality one that will last for many years.
Real trees look to be the most climate friendly solution because 1) while growing, they lock in carbon and provide habitats; 2) they can be composted; 3) they can be sourced locally in most cases and 4) are usually replanted each year.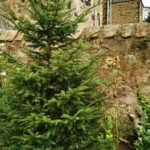 If you buy a pot-grown one you can plant it in your garden for future use. Here's ours from five years ago.
|